This is an archival story that predates current editorial management.
This archival content was written, edited, and published prior to LAist's acquisition by its current owner, Southern California Public Radio ("SCPR"). Content, such as language choice and subject matter, in archival articles therefore may not align with SCPR's current editorial standards. To learn more about those standards and why we make this distinction, please click here.
Your Ultimate Guide To October: 20 Cool Events Happening In Los Angeles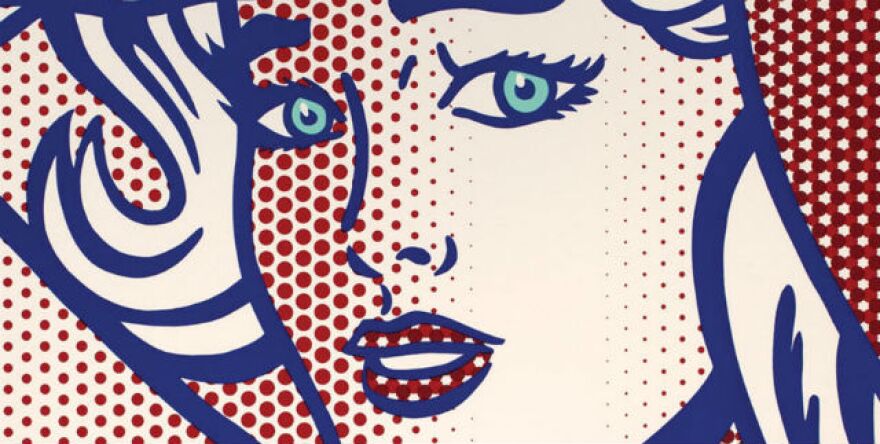 Support your source for local news!
The local news you read here every day is crafted for you, but right now, we need your help to keep it going. In these uncertain times, your support is even more important. Today, put a dollar value on the trustworthy reporting you rely on all year long. We can't hold those in power accountable and uplift voices from the community without your partnership. Thank you.
We found a number of notable happenings in October, so we're ready to help you plan your social calendar. Read on for all our event picks and details.
See Also: Over 30 Creepy Mazes, Haunts, Tours, Escape Rooms And More For Halloween
Your Guide To October's Spooky Screenings Around Los Angeles
Oct. 1-Nov. 8
WICKED LIT (Theater)
Now in its 8th year, Unbound Productions' Wicked Lit returns to Mountain View Mausoleum & Cemetery in Altadena for the Halloween season. Audiences experience three short plays while being led through the grounds of the mausoleum and cemetery by Storyguides. It's a walking show, so attendees must be able to walk 2,000 steps and climb stairs. The show is recommended for ages 13+. Featured works are H.P. Lovecraft's From Beyond, Anansi and the Demons and Ellen Glasgow's The Shadowy Third. The pre-show begins 7:15 pm and the show begins at 7:30 pm. Tickets start at $45.
Oct. 6-9
SHRIEKFEST FILM FESTIVAL (Film)
The 16th annual Shriekfest Film Festival is a horror and sci-fi film festival and screenplay competition that runs Oct. 6-9 at Raleigh Studios. Up-and-coming screenwriters and filmmakers screen/show their short films and features. Tickets for the festival: $20-$140. The opening night party is at Boardners on Oct. 6 from 8 pm to midnight. Party entry: $10 and includes a screening.
Oct. 7-March 12, 2017
ROY LICHTENSTEIN IN LA (Art)
The exhibition, Pop for the People: Roy Lichtenstein in L.A., opens on Oct. 7 at the Skirball Cultural Center with more than 70 works by the pop artist. The Skirball even transforms one of its galleries into an interactive space where visitors can "step into Lichtenstein's reimagination of Vincent van Gogh's Bedroom at Arles, brought to life in three-dimensional form." The exhibition is included in museum admission, which starts at $12 for general admission.
Oct. 8-9
SIA (Music)
The enigmatic Australian singer-songwriter Sia plays two nights at the Hollywood Bowl on Oct. 8 and 9 as part of her Nostalgic for the Present Tour. Miguel and Alunageorge also play in support. 6:30 pm. Tickets: $35-$175.
Oct. 15
STOCKHOLM, CA
The Stockholm, CA festival is at the Shrine Expo Hall & Grounds on Oct. 15, featuring all Swedish artists on multiple stages. The lineup includes: Little Dragon, Icona Pop, Veronica Maggio, Mapei, Rebecca & Fiona, Otto Knows and others. Doors at 1 pm. Tickets: $40-$150+ fees.
Oct. 15
BURBANK BEER FESTIVAL
The Burbank Beer Festival takes over the streets of Downtown Burbank on Saturday, Oct. 15 with two sessions for craft beer sampling: 12-3 pm or 4-7 pm. will feature a monumental fall street fair as well as tastings of over 85 craft beers on tap from scores of different breweries including Absolution Brewing Co., Angel City Brewery, Figueroa Mountain Brewing,Saint Archer Brewery, Portland Cider Company, Eagle Rock Brewery, Karl Strauss Brewing Company,MacLeod Ale Brewing Co., Island Brewing Company, The Bloody Cure, Ballast Point, Stone Brewing Co.and Firestone Walker Brewing Co. Tickets: $40.
Oct. 16
CICLAVIA (Biking)
CicLAvia returns to the Heart of L.A. route on Sunday, Oct. 16 between 9 am and 4 pm. This edition's path traverses familiar parts of DTLA, including Boyle Heights, Chinatown, DTLA and Westlake. The streets are closed off for you to ride, walk, board (anything without a motor) for free. Participate at your leisure for as long as you (and your legs) want. There are plenty of places to pick up eats, drinks or other treats along the way.
Oct. 19
STAN AGAINST EVIL (TV premiere)
We were already excited about checking out IFC's upcoming horror-comedy series Stan Against Evil when it debuts on Nov. 2 at 10 pm, but since we live in super cool L.A., Cinespia screens the first two episodes for free on Oct. 19 with complimentary food and beverages. The evening also features a Q&A with cast members John C. McGinley (Scrubs) and Janet Varney (You're the Worst) and creator Dana Gould (The Simpsons). The show is free, but tickets / reservations needed. First-come, first-served. Doors at 5:45 pm, show at 7:30 pm.
Oct. 19-Feb. 26, 2017
POLITICS, RACE, AND PROPAGANDA: THE NAZI OLYMPICS, BERLIN 1936 (Art + history)
The exhibition, Politics, Race, and Propaganda: The Nazi Olympics, Berlin 1936, opens at the California African American Museum on Oct. 19 and runs through Feb. 26, 2017. Presented by the Southern California Committee for Olympic Games, the exhibition features photos, documents, films, Olympic promotional materials, first-person accounts and other items. One of the gold medals Jesse Owens earned during the 1936 games will be on view. Admission to the California African American Museum is free.
Oct. 22-23
BEACH GOTH
The OC rockers The Growlers present the fifth edition of their Beach Goth festival, which isn't at the beach or particularly goth-y. Hosted by Eric Andre at Oak Canyon Park in Orange County, the lineup is exceptionally eclectic, with James Blake, Nicolas Jaar, Albert Hammond Jr., Bon Iver, Reel Big Fish, 2 Live Crew, Joy Division and many more. Single day tickets start at $99+ fees. Two-day passes start at $175+ fees.
Oct. 23
BON IVER + PATTI SMITH (Music)
Bon Iver, aka Justin Vernon, headlines the Hollywood Bowlon Sunday, Oct. 23. Patti Smith(!) is one of his supporting acts, along with Hiss Golden Messenger. Doors at 6 pm. Tickets start at $51 (and are getting scarce).
Oct. 23
HARRY DEAN STANTON AWARD (Film + music + fundraiser)
On Oct. 23 at the Theatre at Ace Hotel, the nonprofit Vidiots Foundation honors legendary actor Harry Dean Stanton at The Theatre at Ace Hotel Downtown Los Angeles with an evening of film clips, conversation, music and more. The inaugural "Harry Dean Stanton Award," which will be presented to the actor (Paris, Texas, Cool Hand Luke, Repo Man), will become an annual award that recognizes a person whose body of work has helped define American film. The new event will be hosted by Stanton's friend Ed Begley Jr., and includes performances and tributes from Kris Kristofferson, Father John Misty, John C Reilly, Inara George, Jack Huston, Harper Simon, and many others. Producing the event with Vidiots are Stanton friends Sophie Huber, Laila Nabulsi, Harper Simon and Logan Sparks. 8 pm. Tickets start at $30.
Oct. 25
CARRIE BROWNSTEIN (Memoir)
Musician (Sleater-Kinney) and actress (Portlandia, Transparent) Carrie Brownstein is at Largo on Oct. 25 to launch the paperback edition of her memoir Hunger Makes Me a Modern Girl. Doors at 7 pm, talk at 8:30 pm. Tickets: $30 and includes a copy of the book.
Oct. 26
LIT CRAWL (Books)
The fourth Lit Crawl happens on Oct. 26 from 6 pm to midnight, with thousands of book and literary arts fans expected to participate in "literary mayhem" through North Hollywood. The entirely walkable night is a choose-your-own adventure to various venues offering, readings, performances, music and more. The more than 200 authors include: Wendy C. Ortiz (Excavation: A Memoir; Hollywood Notebook); Matthew Specktor (American Dream Machine); Former Los Angeles Times Book Critic David Ulin (Sidewalking: Coming to Terms with Los Angeles); J. Ryan Stradal (Kitchens of the Great Midwest); Xochitl-Julisa Bermejo (award-winning poet); young adult novelist Lilliam Rivera The Education of Margot Sanchez (Simon & Schuster 2/2017) and more readings than we can list. Best of all, everything is free to attend but the closing party.
Oct. 28-30
NOW HEAR THIS (Podcast festival)
The Now Hear This podcast festivalhappens Oct. 28-30 at the Anaheim Marriott in Anaheim. The con-style festival offers more than 30 live podcasts/performances from Marc Maron, Scott Aukerman, Lauren Lapkus, Paul Scheer and top podcasts like Criminal, The Moth, Spontaneanation and more. over three days and six stages. Now Hear This also offers meet and greets, whisky tastings and food. Tickets: Three-day passes are available for $150 (general admission); $200 (VIP); and $280 (upgraded VIP).
Oct. 28-30
DANNY ELFMAN (Music + Film)
Danny Elfman brings Halloween to The Hollywood Bowl with Tim Burton's The Nightmare Before Christmas for three nights (Saturday and Sunday at 8 pm, Sunday at 6:30 pm). The Bowl turns into Halloween Town for the event; guests are encouraged to dress up in Burton-esque characters, too. Tickets start at $35.
Oct. 28-30
STAN LEE'S L.A. COMIC CON (Expo)
Stan Lee's ComiKaze now named Stan Lee's L.A. Comic Con, but it's still LA's largest pop-culture convention. It returns to the L.A. Convention Center from Oct. 28-30 and is a must-do event for fans of comics, sci-fi, anime, horror and pop culture in general with performances, panel discussions, workshops, games, collectibles and more. Guests this year include Mike Tyson, Adam West, Teddy Sears, Stan Lee, Leisha Hailey, Kate Moennig, Dan Harmon and others. One day tickets are $25-$35; passes at $70 and add-on packages cost extra. Kids 12 and younger get free admission.

Festival Supreme returns on Oct. 29 to the Shrine. (Poster: Luke McGarry)
Oct. 29
FESTIVAL SUPREME (Comedy)
Tenacious D (Jack Black and Kyle Gass) have amassed a great comedy lineup for the annual Festival Supreme, which takes over the Shrine Expo Hall and Grounds on Oct. 29. Just a few of the performers include: Flight of the Conchords, Patton Oswalt, Weird Al Yankovic, Sarah Silverman, Jenny Slate, Garfunkel and Oates, Fred Armisen, Maya Rudolph and so many more. General admission tickets: $99.50; VIP: $250.
Oct. 29
DIA DE LOS MUERTOS - DAY OF THE DEAD (Celebration)
The 17th Annual Dia de los Muertos at Hollywood Forever cemetery takes place from noon to midnight on Oct. 29. Performers include: Julieta Venegas, Buyepongo, Alejandro y Maria Laura, Mitre and Mariachi Flor de Toloache. Tickets are $20 at the door.
Oct. 29-30
ENTERTAINMENT WEEKLY POPFEST (Fan fest)
Entertainment Weekly marks its foray into the festival business with Popfest, taking place on Oct. 29-30 at The Reef in DTLA. The entertainment festival features talks, appearances and performances by talent from movies, TV, music, gaming and books. The lineup includes Eddie Redmayne, Jennifer Aniston, Diana Gabaldon, Tove Lo, Bob's Burgers table read and so much more. General admission single-day tickets start at $46.
Want the 411 on additional events and happenings in L.A.? Follow @LAistor me (@christineziemba) on Twitter.
Donald Trump was a fading TV presence when the WGA strike put a dent in network schedules.

Pickets are being held outside at movie and TV studios across the city

For some critics, this feels less like a momentous departure and more like a footnote.

Disneyland's famous "Fantasmic!" show came to a sudden end when its 45-foot animatronic dragon — Maleficent — burst into flames.

Leads Ali Wong and Steven Yeun issue a joint statement along with show creator Lee Sung Jin.

Every two years, Desert X presents site-specific outdoor installations throughout the Coachella Valley. Two Los Angeles artists have new work on display.