The Only Place to Hear Imus Tomorrow? The IE!
LAist relies on your reader support.
Your tax-deductible gift today powers our reporters and keeps us independent. We rely on you, our reader, not paywalls to stay funded because we believe important news and information should be freely accessible to all.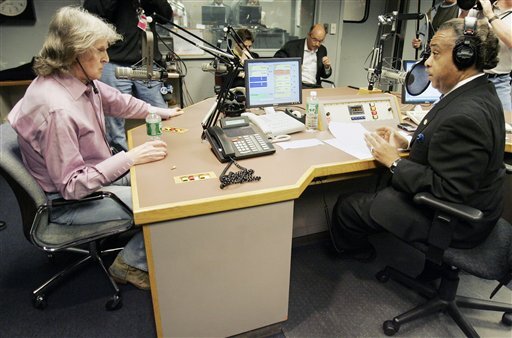 An independently owned-and-operated AM station in San Bernardino will be the only place in the country tomorrow morning that will be airing reruns of the disgraced dj Don Imus.
"I'm not going to let networks dictate to me who I run on my station, Fred Lundgren, chairman of the Inland Empire's KCAA (1050 AM), told the AP on Thursday. Imus had been syndicated through KCAA every weekday morning since 2003.
Lundgren admits that what the New York-based senior citizen said about the Rutgers women's basketball team was "deplorable" and "inexcusable", but is afraid that without Imus on 1050 AM, his station won't be able to fill the void in the mornings.
"I hate to say it, but without Imus, we're pretty much toast."
KCAA announced that it will program a week of "Best of Imus" starting on Monday with the show that caused all the controversy. Yes, the nappy-headed show.
If you would like to listen to it but you don't live in a place that receives 1050 AM clearly, you can stream it via the interwebs from KCAA's website.
AP photo by Richard Drew