'The Au Pair Man' At Raven Playhouse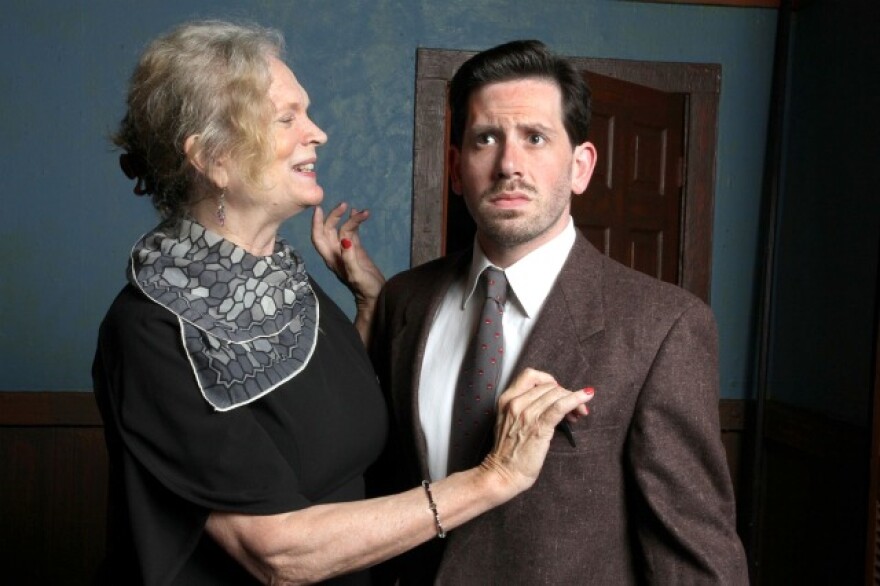 Stories like these are only possible with your help!
You have the power to keep local news strong for the coming months. Your financial support today keeps our reporters ready to meet the needs of our city. Thank you for investing in your community.
Hugh Leonard's dry humored, The Au Pair Man, is playing at Raven Playhouse in conjunction with the Celtic Arts Center. Through unusual circumstances surrounding the employ of a young Irish man by a creepy English matron, this dialogue heavy period piece is a social commentary on the traps of classism and ironic cruelty. The Au Pair Man features sharp performances by Virginia Morris and Joe Corgan, perceptive direction by Joe Praml, and rich period set design by Richard Scully.
All of the action in The Au Pair Man occurs within the context of a single scene, two actors, and lots of dense, tongue-in-cheek dialogue. Such a theatrical arrangement places all of the burden of making the play work entirely on the performers. Morris and Corgan rise to meet this challenge beautifully with wit, grit, backbone, and strong on-stage chemistry. Morris plays the bearish and secretive Elizabeth Rogers with a carefully tempered onslaught of cynicism and passive aggression. Corgan lends complexity to the role of Eugene Hartigan though emotional gestures. The audience never really knows if Eugene has an unnerving case of Stockholm syndrome or a willing spar partner in a social war game.
Praml's direction is precise with well orchestrated timing. Suspense does not dominate this production of Au Pair Man, but instead gives subtle inclinations towards the dark and subversive facets of power. Set design by Scully reflects the dualistic nature of the characters by being both simple and elegant with a few unexpected technical surprises.
The Au Pair Man is playing through June 12 at Raven Playhouse. Tickets are available via phone at 818-760-8322 or via email at celt@celticartscenter.com. Tickets are $15 to $18.