Steve Martin Gives Eddie Murphy Oscar Hosting Advice: No Co-Host, Diet Now, and Keep Neil Patrick Harris Handy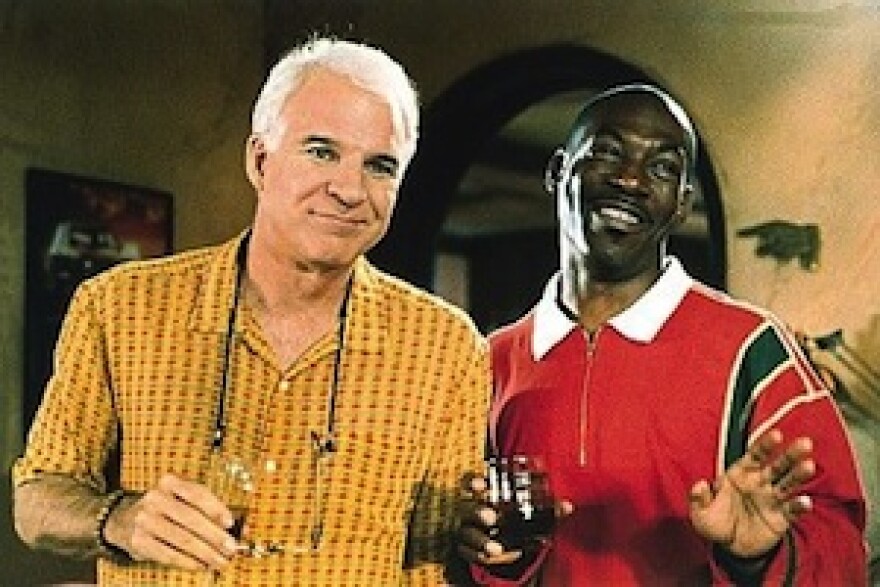 LAist relies on your reader support.
Your tax-deductible gift today powers our reporters and keeps us independent. We rely on you, our reader, not paywalls to stay funded because we believe important news and information should be freely accessible to all.
With the Emmy Awards safely behind host Jane Lynch (consensus: she did well, right?), it's time to look ahead to the upcoming awards shows. One show in particular got a big jump on the hosting duties news, when it was confirmed recently that actor Eddie Murphy would be the man of the hour three+ hours for the 2012 event. Now actor Steve Martin, a former Oscars host himself, has offered up some unsolicited advice to Murphy on his blog.
First and foremost, cautions Martin, don't have a co-host. (Last year's co-hosting debacle was not mentioned, but it's a sting we aren't soon likely to forget.) Then it's time to consider physique: "Start slimming down now. You looked kinda paunchy in NORBIT," ribs the comedian.
Oh, and hey--no pressure: "Remember to relax and have a good time while 12,000 livebloggers rip you to shreds." (Yeah, that happens.)
But the best piece of advice is to keep an eye on what could prove to be a handy secret weapon: Neil Patrick Harris. The "How I Met Your Mother" star has shone in hosting duties for other awards ceremonies. In a pinch, advises Martin, Murphy should give him "a Red Bull and throw some sheet music at him."
There's a long time between now and February 26th, which gives Murphy plenty of time to get advice from plenty of people, and figure out how to keep his Oscar audience entertained.