Stephen Hawking Thinks He'd Be An Awesome Bond Villain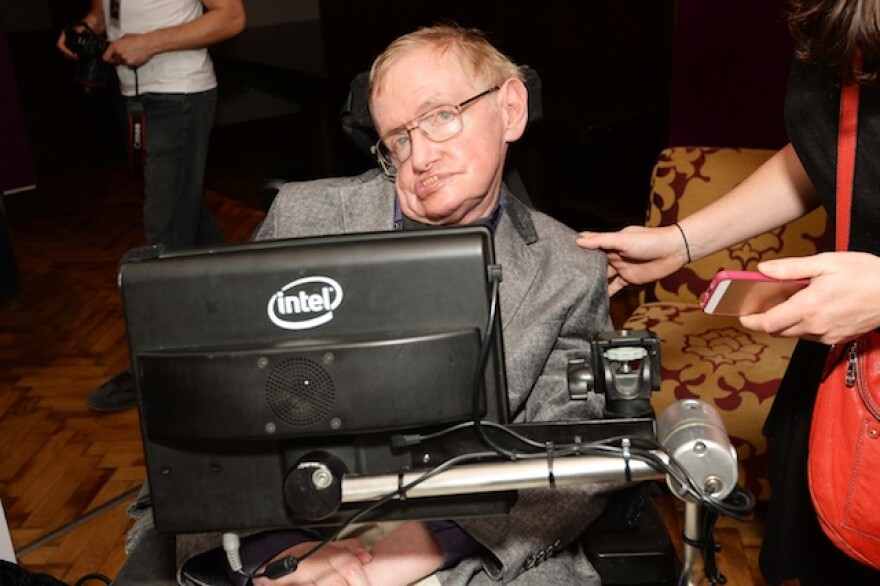 LAist relies on your reader support.
Your tax-deductible gift today powers our reporters and keeps us independent. We rely on you, our reader, not paywalls to stay funded because we believe important news and information should be freely accessible to all.
Renowned physicist Stephen Hawking has already tapped into the Hollywood limelight with cameos in The Simpsons and Star Trek, but if he could snag a specific acting role, he'd love to be a Bond villain.
"My idea role would be a baddie in a James Bond film," Hawking said in a recent interview with Wired UK (via The Telegraph). "I think the wheelchair and the computer voice would fit the part."
Hawking, we love you. We imagine that with his vast scientific knowledge, there could be a fitting role that has no limits to the serious damage he could do as a 007 villain.
The 72-year-old British physicist's life was the subject of the recently-released film, The Theory of Everything, which chronicled his life in the 1960s when he was a student at Cambridge and was first diagnosed with motor neuron disease that left him paralyzed.
"Before I lost my voice, it was slurred, so only those close to me could understand, but with the computer voice, I found I could give popular lectures," he said.
Even though his speech synthesizer gives him an American accent instead of his British one, he decided to keep it because it's now his "trademark," Hawking said.