Interview: The Lovell Sisters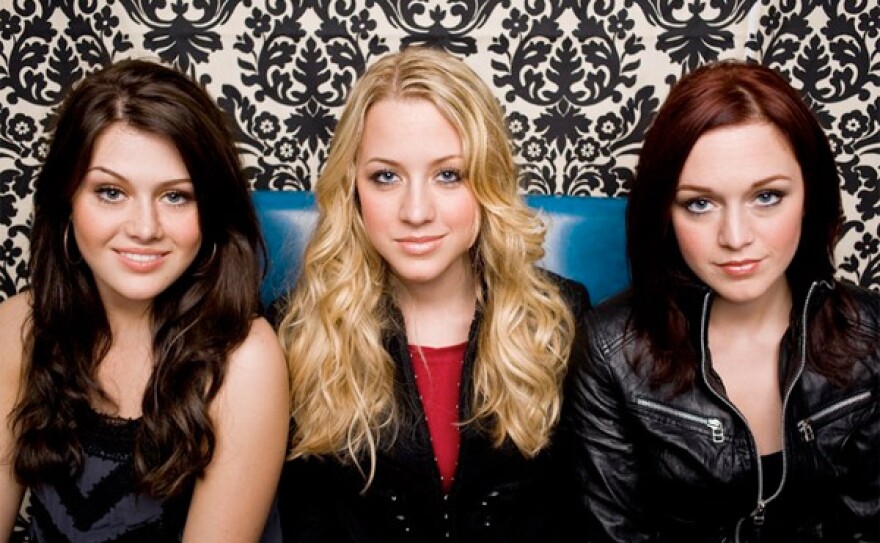 LAist relies on your reader support, not paywalls.
Freely accessible local news is vital. Please power our reporters and help keep us independent with a donation today.
Last month, LAist caught up with the Lovell Sisters, an acoustic/Americana/bluegrass group comprised of three siblings who have amazing voices and musicianship to match. Although they're a young band, the sisters have already established themselves in virtuosity and songwriting—winning everything from the Prairie Home Companion Teen Talent Contest to the John Lennon Songwriting Competition.
LAist sat down with all three sisters—fiddle-player and vocalist Jessica Lovell (23), mandolin player and vocalist Rebecca Lovell (18) and dobro player Megan Lovell (20)—at Kitchen 24 on Cahuenga. Over artichoke spinach dip and mint smoothies, the sisters opened up about touring, their new album Time to Grow, and what they love about LA.
LAist: I know that all three of you started out on violin and piano, then Megan and Rebecca branched out into dobro and mandolin, respectively. What attracted you to those instruments in particular?
Megan: We were going to go take some mandolin and guitar lessons and that's when I saw the dobro being played for the first time. I had heard it on CDs but didn't quite know exactly what it was. When I saw it being played I said, "Yes, that's what I want to play!" I think dobro is a really versatile instrument. Since I don't actually sing lead—both my sisters do—I think dobro is my way of singing because it's a very vocal instrument.