LAst Night's Action: Lakers Beat Nuggets, Take 2-0 Series Lead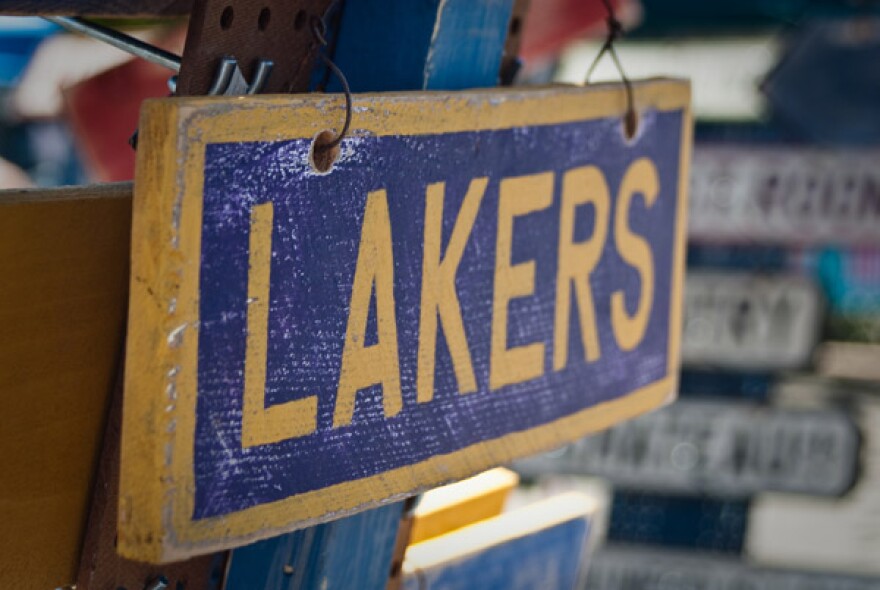 LAist relies on your reader support.
Your tax-deductible gift today powers our reporters and keeps us independent. We rely on you, our reader, not paywalls to stay funded because we believe important news and information should be freely accessible to all.

LA Lakers defeat Denver Nuggets 104-100. Unsurprisingly the Lakers took Game 2 of this series for a 2-0 series lead as they head for two in Denver.
LA Dodgers defeat Colorado Rockies 7-6. It's was a Coors Field Classic. The Dodgers take a 7-0 lead. The Rockies come back. But Javy Guerra made sure they would remain one run short giving up one hit in his eighth save of the season. The Dodgers are 1-0 in the Guggenheim era.
LA Angels defeat Minnesota Twins 4-0. The Angels found a team worse than them. Jerome Williams pitched a complete game three-hit shutout as Albert Pujols went 0-for-4 with an RBI dropping his batting average to .208. The Dodgers' Dee Gordon now has one more homer than Pujols.
TONIGHT'S ACTION
LA Clippers at Memphis Grizzlies. 6:30 p.m. TNT, FS Prime Ticket, AM 980 KFWB.
LA Dodgers at Colorado Rockies. 12:10 p.m. FS Prime Ticket, AM 570 KLAC.
Minnesota Twins at LA Angels. 7:05 p.m. FSWest, AM 830 KLAA.
LA Galaxy at Seattle Sounders FC. 7:00 p.m. KDOC.