Lady Gaga Will Replace Beyoncé At Coachella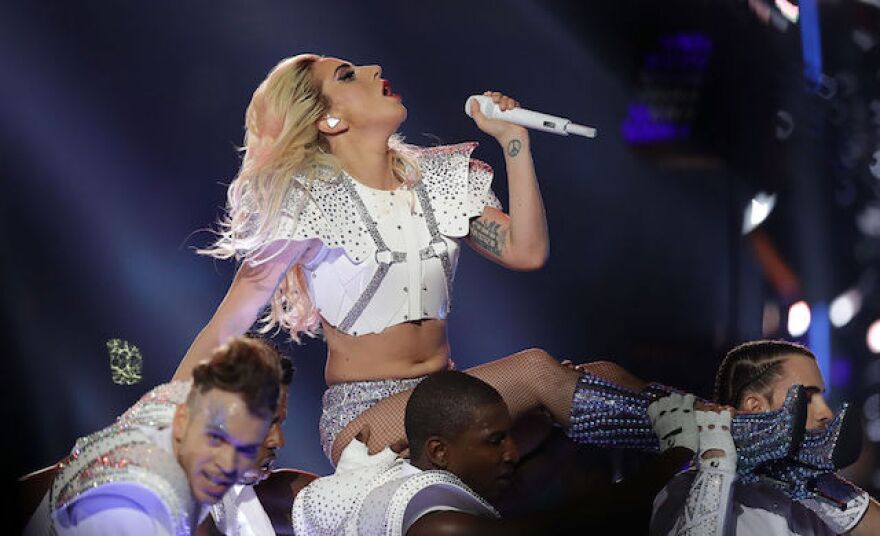 LAist relies on your reader support.
Your tax-deductible gift today powers our reporters and keeps us independent. We rely on you, our reader, not paywalls to stay funded because we believe important news and information should be freely accessible to all.
Pop will reign supreme at Coachella this year, as Lady Gaga has been announced as the headliner to take Beyoncé's place.
The Lemonade star revealed her mortality when she pulled out of her headlining slot at Coachella on doctor's orders to keep a less rigorous schedule; Beyoncé would be in her third trimester of pregnancy with twins during the slated April weekends. Bey Hive fans will be able to catch their idol at next year's festival, where she is promised to return as a headlining act.
As told to Billboard, Coachella and its organizers Goldenvoice prioritized replacing Beyoncé with a fellow female performer, and after Lady Gaga's dazzling Super Bowl Halftime show, the decision feels like a no brainer. Lady Gaga is pretty much guaranteed to deliver a spectacle to the Empire Polo Grounds. And to top it off, she'll be the first woman to headline since Björk in 2007.
Lady Gaga will be playing on April 15 and 22 at Coachella. The other headliners are Kendrick Lamar (April 16 and 23) and Radiohead (April 14 and 21). For the full list of Coachella performers, check out Coachella's official website.
Gaga will also embark on her Joanne World Tour, which kicks off August 1 at Rogers Arena in Vancouver, B.C. The tour will take the singer across North America and Europe through December.