LAist Interview: Janelle Brown, Author of All We Ever Wanted Was Everything
LAist relies on your reader support, not paywalls.
Freely accessible local news is vital. Please power our reporters and help keep us independent with a donation today.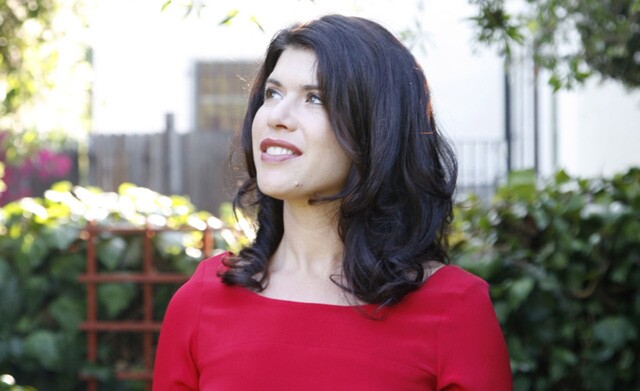 Janelle Brown will be reading tonight at Skylight Books @ 7:30pm | Photo by Margo Silver
Janelle Brown's debut novel, All We Ever Wanted Was Everything, is just out and it's generating serious buzz for its funny, yet painful look at a family that can no longer keep up appearances. Brown will be reading tonight at Skylight Books @ 7:30pm.
You moved from the Bay Area to Los Angeles not too long ago. Why LA? What about it inspires you? Worries you? Surprises you? I moved for love – followed my future-husband down here. It's been about five years now and I finally feel like a pretty full-fledged Angeleno, though I'll always be a native San Franciscan at heart.
What inspires me: The number of people truly, devotedly pursuing their creative ambitions. People in LA will decide to do something and just go for it – there's a lot of motivated dreamers here. The wonderful arts scene. Also: The weather. Tank tops at midnight: Bliss.
What worries me: The escalating price of going out: When did a glass of wine become a standard $10, and a side-salad at a local Italian joint start costing $12? The cost of living here just keeps skyrocketing – especially when you factor in gas and housing -- and it's marginalizing more and more people.
What surprises me: How little I actually drive. I live in Los Feliz, within walking distance to several grocery stores, cafes, restaurants, a wine bar, and a gelato shop; and I also work from home. My poor neglected car gets awfully dusty.
Top five things to do in LA?
1) Cinespia in the Hollywood Cemetary
2) Eating strawberries at the farmer's market in Hollywood
3) Dim Sum in the San Gabriel Valley
4) Hiking with my dog in Griffith Park
5) Disco-dancing and drinking cocktails in my own backyard on warm summer nights.
Favorite LA restaurants? I'm a foodie, so that's a dangerous question...
For brunch, Square One. For sushi, Sushi Ike. For everyday, Yuca's, Viet Noodle Bar, Park's Korean BBQ, Canele. For wine & snacks, Lou on Vine. For special meals, Jar, AOC, Mozza. For atmosphere, Café Stella.
What is the biggest misconception about Los Angeles? There's so many old hackneyed chestnuts – "oh, the terrible traffic, the vapidity, everyone's in the industry, all the women have fake breasts" – that it's hard to know where to start. Truly, it all gets so boring to listen to.