I am Robot and Proud - Uphill City | Songs From Tiny Pieces
LAist relies on your reader support.
Your tax-deductible gift today powers our reporters and keeps us independent. We rely on you, our reader, not paywalls to stay funded because we believe important news and information should be freely accessible to all.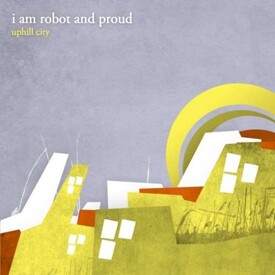 Artist: I am Robot and Proud
Title: Uphil City
Label: Darla
Release Date: October 28th, 2008
Much like Victor Bermon and Minotaur Shock, Toronto-based electronic whiz Shaw-Han Liem, otherwise known as I am Robot and Proud, systematically assembles shards of swarming notes. Each symphonic strain—a puzzle piece comprised of blips, bloops and beats—is pieced together in a hyperactive yet thought-provoking manner. The premise alone prods the spirit of inquiry.
2008's Uphill City is, as the one-man-band's Myspace headline proudly proclaims, a collection of "songs from tiny pieces." The tedious process of mosaicking becomes clear in the album's title track,"Uphill City." Like the volatile particles of an atom, sequences of choppy sound bytes move to and fro at light speed. But amidst the commotion of simultaneously sounded notes Liem's composure shines through. He acts as collected as a conductor—the girdle of such frenetic melodies.
I am Robot and Proud - "The risk"