How To Get a Chance to Touch the Hollywood Sign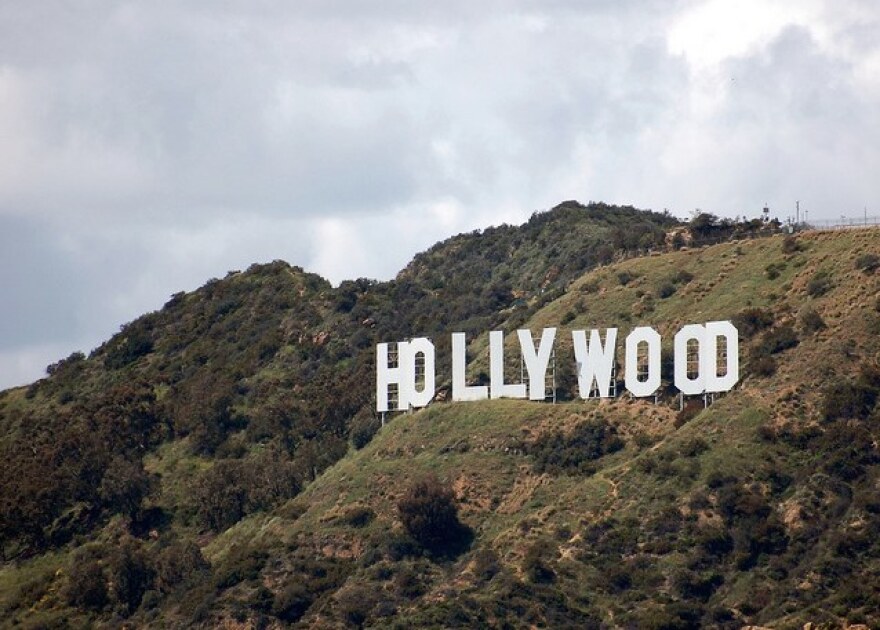 LAist relies on your reader support.
Your tax-deductible gift today powers our reporters and keeps us independent. We rely on you, our reader, not paywalls to stay funded because we believe important news and information should be freely accessible to all.
You can hike close to it, ogle it from a neighboring peak, or see it in countless movies and television shows, but the average person can't actually touch the Hollywood Sign. But LA INC., the Los Angeles Convention and Visitors Bureau, is hosting a sweepstakes that offers a very lucky winner access past the fence to get up close and personal with the iconic landmark.

A scene from "90210" that can't happen in real life (Screenshot)
The giant letters on the hill in Hollywood are notoriously restricted to the public, as we explained in 2008:
The sign is equipped with infrared cameras, loudspeakers, and motion sensors, all relaying 24 hour monitoring of the sign to security forces. Even when authorized persons are up there the LAPD will send a helicopter out to make sure the right people are on the property. People are not permitted on the hill by the sign--even though it's park of Griffith Park--because it is a fire hazard, the hillside is extremely dangerous and rocky terrain, and so that the sign is not damaged.
That's why this exception, granted by the Trust for Public Land, is noteworthy; we don't usually post about sweepstakes, but this one is pretty amazing.
It's a quick sweepstakes--it just launched, and entries close on March 19. The full prize includes roundtrip airfare on American Airlines, an overnight stay at the Los Angeles Marriott Downtown, and a Hollywood CityPASS for two adults (which means, of course, your out-of-town friends and relatives can enter).
Good luck!