Banksy Bucks Up to Sponsor Free Admission to MOCA's "Art in the Streets"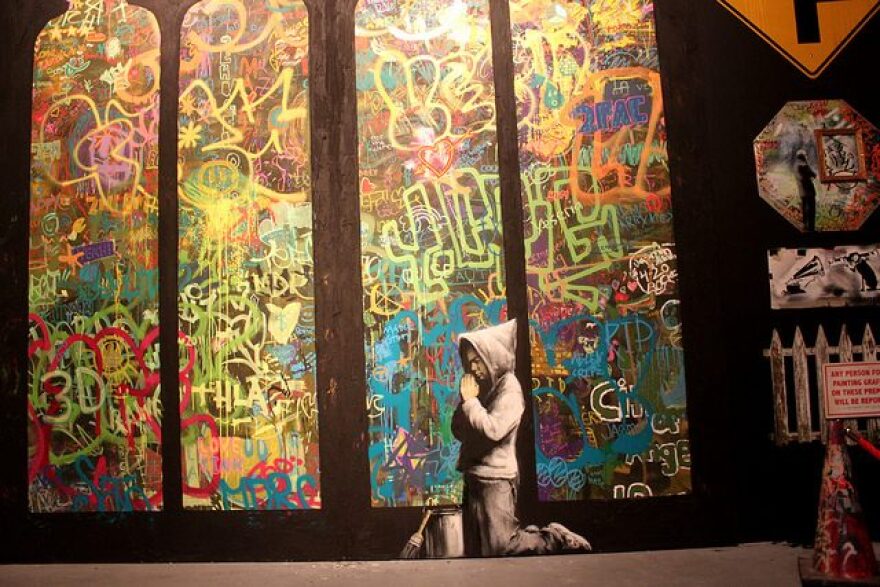 Stories like these are only possible with your help!
You have the power to keep local news strong for the coming months. Your financial support today keeps our reporters ready to meet the needs of our city. Thank you for investing in your community.
Don't say controversial British street artist Banksy didn't give you anything--that is, if you happen to be one of the many patrons who will take advantage of the newly-announced Free Mondays at The Geffen Contemporary at MOCA. Banksy will be sponsoring free admission at the venue every Monday for the duration of their current graffiti and street art exhibit, "Art in the Streets."
"I don't think you should have to pay to look at graffiti. You should only pay if you want to get rid of it," said Banksy. "MOCA is very grateful to Banksy for his unprecedented gesture," said MOCA Director and exhibition co-curator Jeffrey Deitch. "Art in the Streets is drawing record attendance, and opening it up to everyone will have a lasting impact on communities in Los Angeles, many of whom have not been to the museum before."
Free Mondays at The Geffen Contemporary at MOCA will be every Monday, from 11am to 5pm, June 13 through August 8, 2011.