This is an archival story that predates current editorial management.
This archival content was written, edited, and published prior to LAist's acquisition by its current owner, Southern California Public Radio ("SCPR"). Content, such as language choice and subject matter, in archival articles therefore may not align with SCPR's current editorial standards. To learn more about those standards and why we make this distinction, please click here.
A Noise Within's 'The Taming of the Shrew' Opens Tonight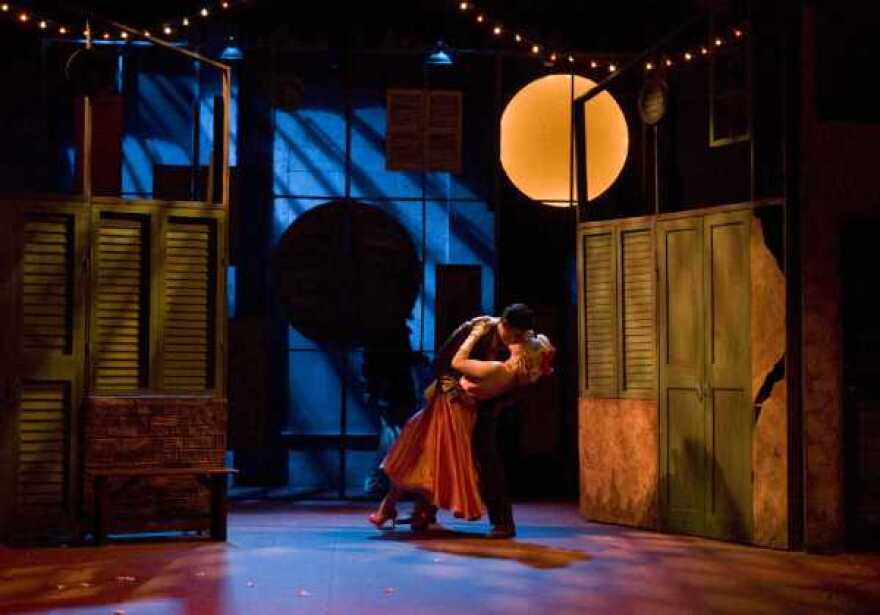 Our June member drive is live: protect this resource!
Right now, we need your help during our short June member drive to keep the local news you read here every day going. This has been a challenging year, but with your help, we can get one step closer to closing our budget gap. Today, put a dollar value on the trustworthy reporting you rely on all year long. We can't hold those in power accountable and uplift voices from the community without your partnership.
Let's brush up on our Shakespeare, shall we? The Taming of the Shrew is one of the Bard's earlier comedies. Basically, a young man falls in love with girl. The problem is that the girl's father won't allow her to get married until her "difficult" older sister gets hitched (aka the shrew in the play's title). To solve the problem, another guy rides into town, and says that he'll marry any rich woman sight unseen. Guess which woman? And, of course, the two clash and fight and argue...until she's tamed by her husband.
There's been a lot of controversy with this particular play because of its misogynistic elements and a mean-spiritedness pervading parts of the plot, but that hasn't stopped loads of productions and adaptations -- including the famous Cole Porter musical Kiss Me Kate.
Tonight, A Noise Within in Glendale opens their own staging of The Taming of the Shrew. Director Geoff Elliott sets the production in the 1950s Italy, incorporating elements and musical styles from the time period. He notes, "As controversial as the play has become over the years with regard to 'the taming of Kate,' I believe that it's first and foremost a fun-loving comedy about two childish individuals who, over the course of the play, complete each other, mature, and fall truly and deeply in love."
See for yourself how A Noise Within takes on the Bard's Shrew, and let us know. The play opens tonight at 8 pm and runs until May 17.
The Taming of the Shrew @ A Noise Within
234 South Brand Blvd., Glendale
Tickets are $40-$44
Donald Trump was a fading TV presence when the WGA strike put a dent in network schedules.

Pickets are being held outside at movie and TV studios across the city

For some critics, this feels less like a momentous departure and more like a footnote.

Disneyland's famous "Fantasmic!" show came to a sudden end when its 45-foot animatronic dragon — Maleficent — burst into flames.

Leads Ali Wong and Steven Yeun issue a joint statement along with show creator Lee Sung Jin.

Every two years, Desert X presents site-specific outdoor installations throughout the Coachella Valley. Two Los Angeles artists have new work on display.