A Noise Within's 'The Taming of the Shrew' Opens Tonight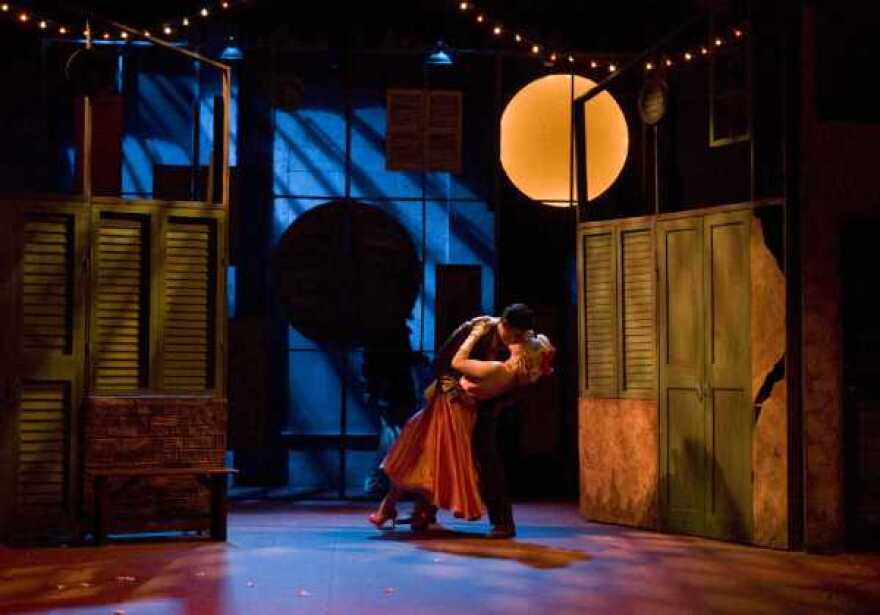 Stories like these are only possible with your help!
Your donation today keeps LAist independent, ready to meet the needs of our city, and paywall free. Thank you for your partnership, we can't do this without you.
Let's brush up on our Shakespeare, shall we? The Taming of the Shrew is one of the Bard's earlier comedies. Basically, a young man falls in love with girl. The problem is that the girl's father won't allow her to get married until her "difficult" older sister gets hitched (aka the shrew in the play's title). To solve the problem, another guy rides into town, and says that he'll marry any rich woman sight unseen. Guess which woman? And, of course, the two clash and fight and argue...until she's tamed by her husband.
There's been a lot of controversy with this particular play because of its misogynistic elements and a mean-spiritedness pervading parts of the plot, but that hasn't stopped loads of productions and adaptations -- including the famous Cole Porter musical Kiss Me Kate.
Tonight, A Noise Within in Glendale opens their own staging of The Taming of the Shrew. Director Geoff Elliott sets the production in the 1950s Italy, incorporating elements and musical styles from the time period. He notes, "As controversial as the play has become over the years with regard to 'the taming of Kate,' I believe that it's first and foremost a fun-loving comedy about two childish individuals who, over the course of the play, complete each other, mature, and fall truly and deeply in love."
See for yourself how A Noise Within takes on the Bard's Shrew, and let us know. The play opens tonight at 8 pm and runs until May 17.
The Taming of the Shrew @ A Noise Within
234 South Brand Blvd., Glendale
Tickets are $40-$44