Elementary School Teacher's Aide Busted for DTLA Graffiti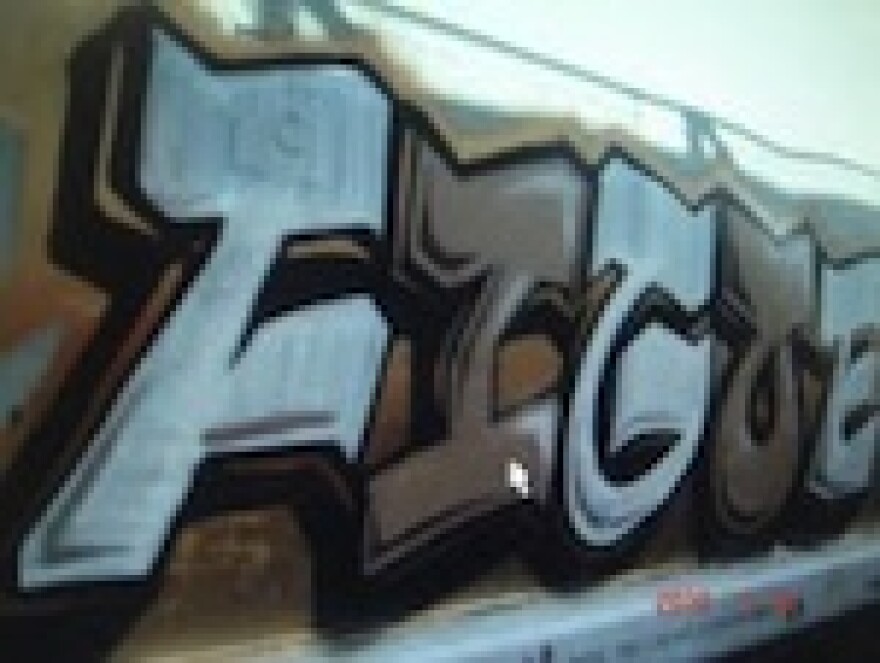 LAist relies on your reader support.
Your tax-deductible gift today powers our reporters and keeps us independent. We rely on you, our reader, not paywalls to stay funded because we believe important news and information should be freely accessible to all.
If you've seen the tags "FIGO" and "FIGOE" scrawled across walls along the 10 and 101 freeways near downtown Los Angeles, he may be off the streets now. LAPD detectives today searched 20-year-old Eduardo Ramirez' Maywood home finding evidence suggesting that he's the tagger they've been looking for in a two-month investigation. "We have two officers assigned full time to investigate these vandals," said Lt. Paul Vernon in a news release. Ramirez, who was also booked on various narcotics possession charges, is employed as a teacher's aide at an elementary school in South Gate.