Dodgers Raising Prices By 'Double Digits' Because Everything Sucks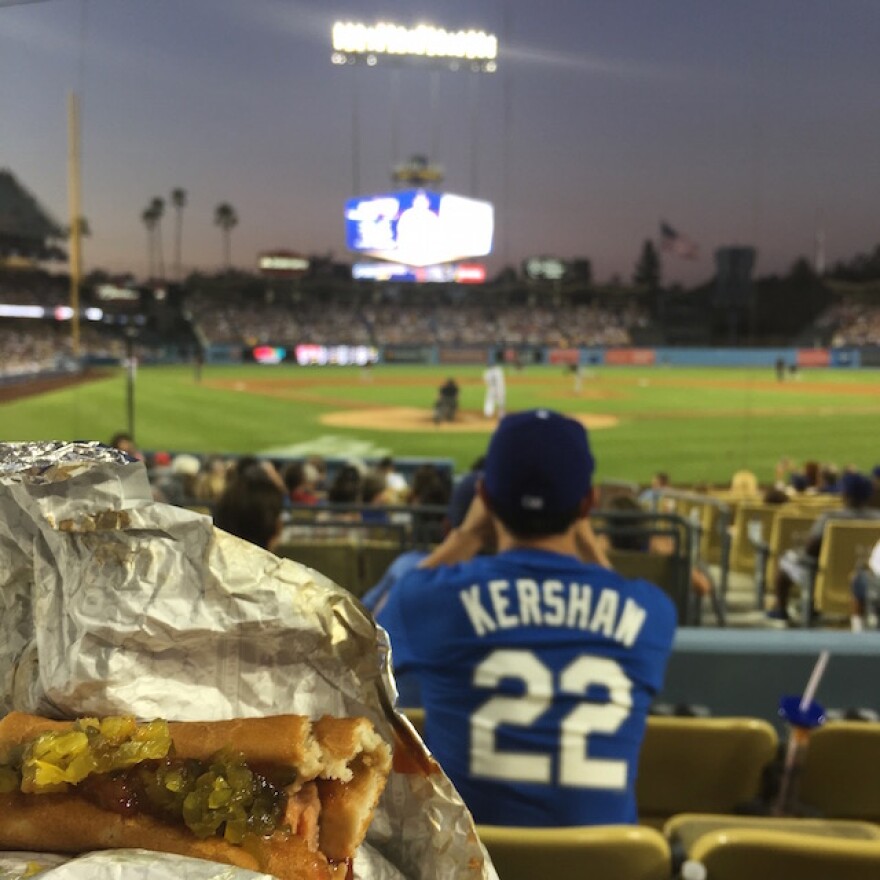 Stories like these are only possible with your help!
Your donation today keeps LAist independent, ready to meet the needs of our city, and paywall free. Thank you for your partnership, we can't do this without you.
The country may be going down in flames all around us, but at least you can count on distracting yourself with the national pastime, right? Yes, but it will cost you.
On Thursday, the Dodgers announced that they would be raising prices by "double-digits" on every season ticket, according to the L.A. Times. Parking prices for season-ticket holders will also be going up by as much as 27% (this might be a good time to remind our faithful readers that Metro has some great options for getting to Dodger games!). This is the second consecutive year that Dodger ticket prices have gone up under the ownership of Guggenheim Baseball Management.
David Siegel, vice president of ticket sales, told the Times that he wouldn't discuss the range of ticket price hikes, or whether the team had corresponding cost hikes they needed to offset. "However," according to the Times, "in addition to record payrolls, he noted that ownership has invested more than $200 million into stadium upgrades, including a new sound system, scoreboards and wi-fi." We reached out to the Dodgers press office, but no one was available for comment.
Fans, needless to say, were not thrilled with the development. Many are taking to Twitter to voice their displeasure, putting a special emphasis on the fact that it's not like the Dodgers won the World Series or anything...
I love the Dodgers but raising the ticket prices & parking that really sucks.

— J (@JDodgersLA) November 18, 2016