Dad Delivers His Own Baby In Car En Route to Hospital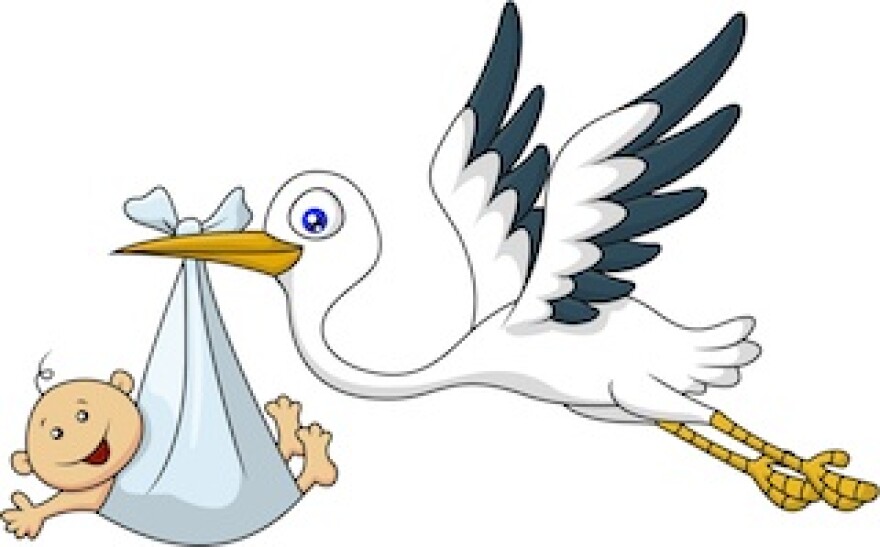 Today on Giving Tuesday, LAist needs your support.
Today, your donation to LAist will be matched dollar for dollar. Your tax-deductible that gift powers our reporters and keeps us independent will be felt twice as strong today, so don't delay!
An unidentified man welcomed his third child late Sunday night in a somewhat unorthodox way. While the role of dad isn't a new one for the man, being the one delivering the baby inside the family car certainly helped give the newborn baby boy a dramatic entrance into the world.Baby Noah was born en route to Antelope Valley Hospital at about 11 p.m. Sunday, according to City News Service.
The father was in touch with a Los Angeles County Fire Department dispatcher during the birth; that dispatcher walked the dad through the steps to help him through the delivery. Perhaps not a typical night's work, but still part of the job, the dispatcher apparently simply went right back to work after the baby arrived and the phone call ended.
Authorities were sent to 15th Street and Avenue M in Lake Los Angeles to give a hand after the birth.