Cop Who Pointed Gun At Motorist In Violent Road Rage Incident Arrested
Stories like these are only possible with your help!
Your donation today keeps LAist independent, ready to meet the needs of our city, and paywall free. Thank you for your partnership, we can't do this without you.

A former police officer who reportedly put a gun to the head of another driver during an extreme case of road rage has been arrested.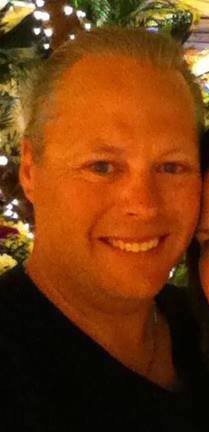 Jacob Emory Swigger, former Signal Hill police officer arrested for a violent road rage incident that took place on November 20 (via Facebook)
Jacob Emory Swigger, formerly of the Signal Hill Police Department, was arrested on Friday for a road rage incident that took place on November 20. Prosecutors with the Orange County District Attorney's office say it was triggered when another man cut Swigger off on the northbound 5 freeway in Irvine during the morning commute. Swigger followed the other driver for about a mile before swerving in front of him, forcing him to stop. That's when the former officer is said to have pulled the man out of his car, put a gun to his head, and "repeatedly" slammed him into his own car, according to the O.C. Register.Several passing commuters called 911 to report the incident, which took place in the middle of the freeway.
Swigger was a member of the Signal Hill police force at the time and was driving to work from his home in Lake Forest, but was not in uniform or driving a police vehicle. However, prosecutors say he identified himself as an officer during the confrontation and is being charged with excessive force by a police officer along with assault with a firearm. "I am... saddened by the fact that someone who had previously subscribed to a life of public service has been charged with a crime," Signal Hill Police Chief Michael Langston said in a statement.
Related: Off-Duty LAPD Officer Under Investigation For Flashing Gun During Road Rage Incident