Coldwater Canyon Could Open Saturday Afternoon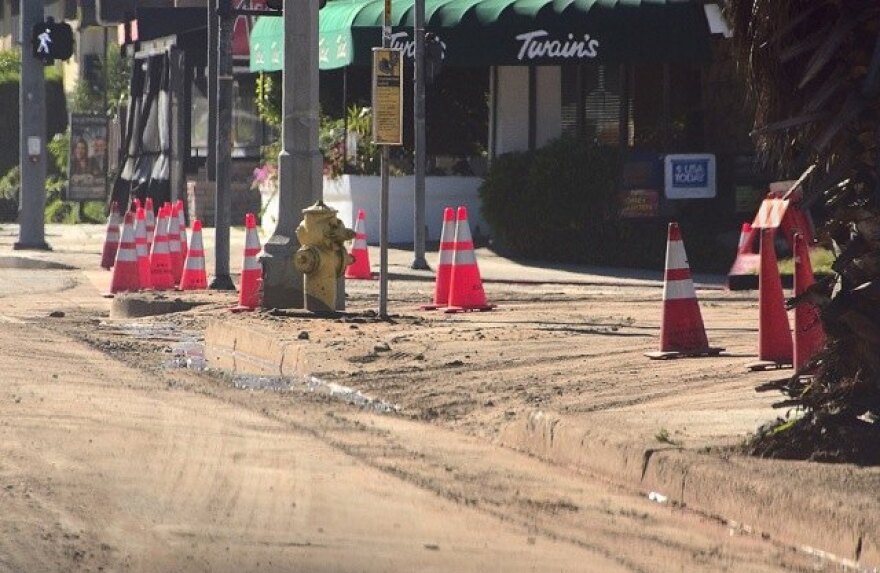 LAist relies on your reader support, not paywalls.
Freely accessible local news is vital. Please power our reporters and help keep us independent with a donation today.
After a week of repairs, Coldwater Canyon is expected to reopen late tomorrow afternoon, the Daily News reports. The pipe has been fixed and the street has been backfilled by the Department of Water and Power. Now the Bureau of Street Services is reconstructing the street, which should be finished tomorrow.
The near 100-year-old trunkline, which transfers water between the L.A. and Franklin reservoirs, broke late Saturday night, flooding a neighborhood of Studio City leaving businesses and cars damaged. No one was hurt, but it prompted the closure of the busy canyon artery, which takes drivers between the Valley and Beverly Hills.
About 1,400 water main leaks and breaks happen a year, 200 of which that are considered major like this one and one that took place on Tuesday, a couple miles away in Valley Village, where a fire truck was sucked into the street.