Fire Officials: Do Not Stay Home & Fight Wildfires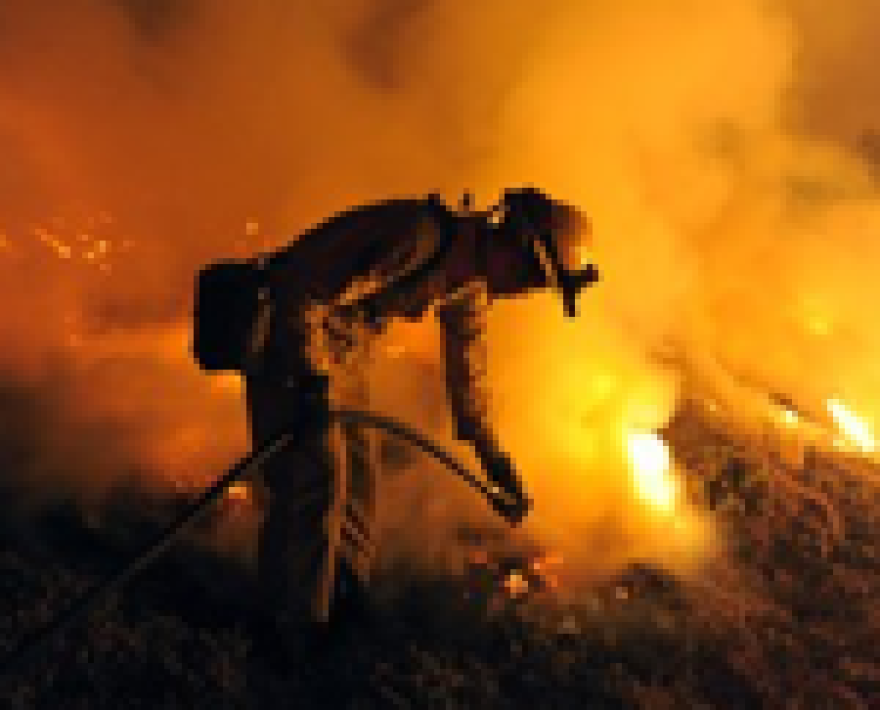 LAist relies on your reader support, not paywalls.
Freely accessible local news is vital. Please power our reporters and help keep us independent with a donation today.
More than 200 citizens died earlier this year while defending their homes from wildfires in Australia. That news made officials do a 180 from considering a stay and defend training program for Southern California. So they announced yesterday a "Ready, Set, Go" wildfire action plan for residents living in high risk fire areas--that is to create a defensible space around the home and go when evacuation orders are given. With a light year in rainfall, we could be experiencing more wildfires than ever this year. Stay safe and be prepared!