This is an archival story that predates current editorial management.
This archival content was written, edited, and published prior to LAist's acquisition by its current owner, Southern California Public Radio ("SCPR"). Content, such as language choice and subject matter, in archival articles therefore may not align with SCPR's current editorial standards. To learn more about those standards and why we make this distinction, please click here.
Show Preview: Grupo Fantasma's @ the Echoplex on 2/14
Our June member drive is live: protect this resource!
Right now, we need your help during our short June member drive to keep the local news you read here every day going. This has been a challenging year, but with your help, we can get one step closer to closing our budget gap. Today, put a dollar value on the trustworthy reporting you rely on all year long. We can't hold those in power accountable and uplift voices from the community without your partnership.
Grupo Fantasma plays Valentine's Day, 2/14 @ the Echoplex
Make sure you get there by 9:00pm because the best band is on first
Listen to 'Mentiras':

Grupo Fantasma is coming to LA so get hydrated and they're playing a Valentine's Dance at the Echoplex.They're starting the night off so be sure to get there early (9:00pm) in order to catch their full set. Grupo Fantasma is an incredible latin funk orchestra (check out the LAist review of their sister band Brownout) with an amazing horn section and some of the best bass lines I've heard since last year's !!! release.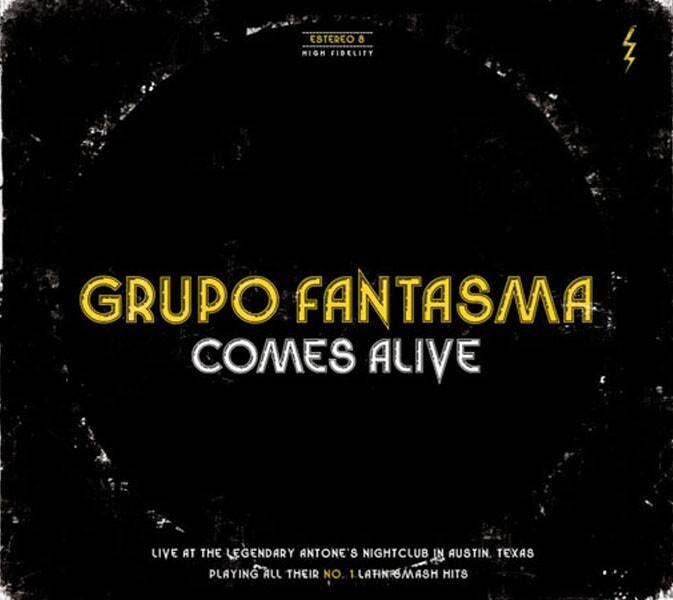 Grupo Fantasma's 2006 release "Comes Alive" was sent in advance of their tour because, ostensibly, it's a live album. Generally I'm not a fan of live albums because usually the sound is either muddy or it's so overproduced that the live element is completely lost. My experience of listening to "Comes Alive" didn't fit either category - everything sounded clear but spontaneous and the energy of that evening in 2006 was so well-captured that I've committed myself to seeing their next show.
Grupo Fantasma plays an incredible mix of latin funk and rock and roll (check out the guitar solo in the track "Mentiras" above) and evidently this melange has piqued the interest of Prince who has had them play at his club in Vegas and other various parties and bashes of his in LA, Miami, and elsewhere. I can't imagine that Grupo Fantasma not being able to deliver on their live album or on what I've been reading elsewhere online and if you have the energy, there's 3 more acts after them at the Echoplex.
Donald Trump was a fading TV presence when the WGA strike put a dent in network schedules.

Pickets are being held outside at movie and TV studios across the city

For some critics, this feels less like a momentous departure and more like a footnote.

Disneyland's famous "Fantasmic!" show came to a sudden end when its 45-foot animatronic dragon — Maleficent — burst into flames.

Leads Ali Wong and Steven Yeun issue a joint statement along with show creator Lee Sung Jin.

Every two years, Desert X presents site-specific outdoor installations throughout the Coachella Valley. Two Los Angeles artists have new work on display.