Burning Man Reveals the New "Man"
Stories like these are only possible with your help!
Your donation today keeps LAist independent, ready to meet the needs of our city, and paywall free. Thank you for your partnership, we can't do this without you.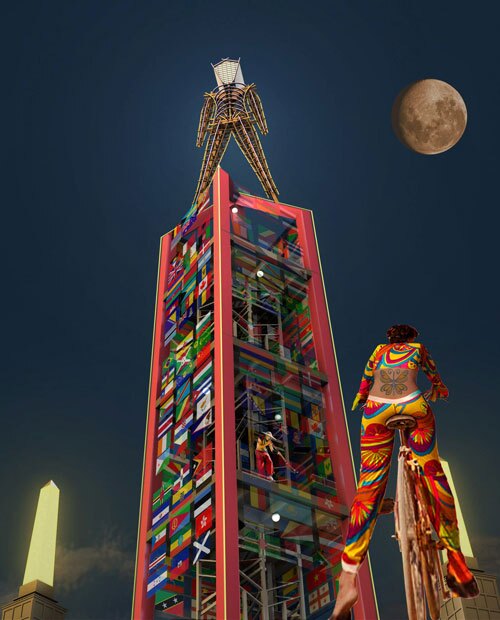 Burning Man has revealed the design for the new Man. The design was created by Larry Harvey and Rod Garrett, and illustrated by Jack Haye and Rod Garrett, and will be the centerpiece of the Burning Man Arts Festival in the Black Rock Desert. The American Dream is the theme to this year's festival.
This year's Burning Man will be the tallest ever, and will stand on top of a four-story obelisk. The monument will be draped with flags of countries from all over the world. Inside the obelisk, a double-helix like strand will create a spiral staircase that will resemble DNA. The "Man" will be burned on Burn Night on Saturday, August 30th.
The Burning Man Festival takes place on August 25th to September 1st 2008. Tickets for Burning Man will go on sale on January 16th, please remember there will be NO tickets available at the gate, tickets must be purchased before the event.