Bun Intended: Pink's Shows Love for Harvey Milk Day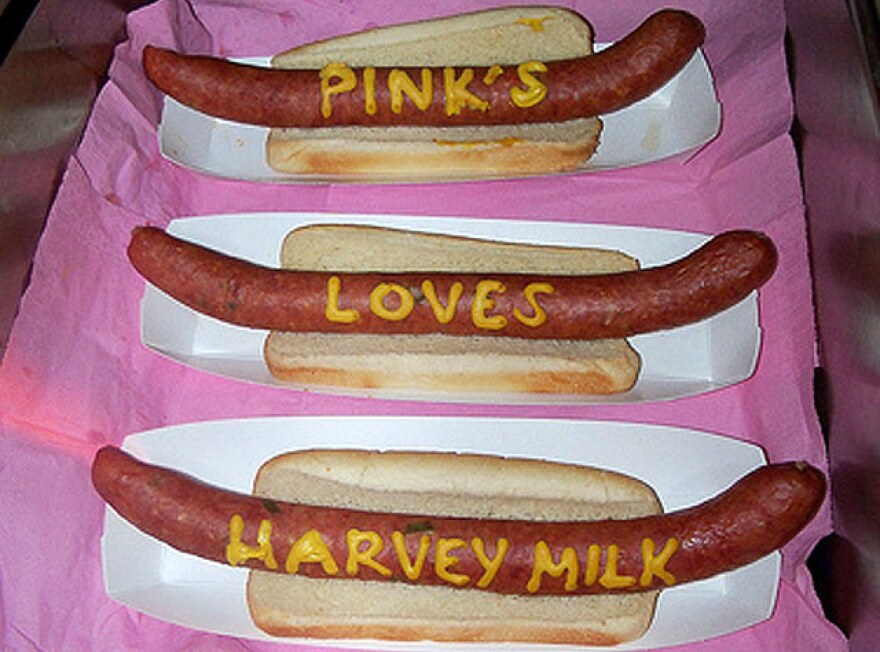 LAist relies on your reader support.
Your tax-deductible gift today powers our reporters and keeps us independent. We rely on you, our reader, not paywalls to stay funded because we believe important news and information should be freely accessible to all.
Pink's Hot Dogs were on hand over the weekend to participate in one of the local celebrations of Harvey Milk Day. At The Milk Party at Madame Tussauds in Hollywood, the longtime local hot dog-seller made use of their cherished foodstuffs to show their support for the slain San Francisco civic leader who refused to let his sexuality keep him from making a difference in his community.
Milk's legacy has long been recognized, though this year marked the first official time a day has been declared in his honor, as in this case as proclaimed by Governor Schwarzenegger. With zero disrespect of the marvelous Mr. Milk or the gay community, there is something irreverently charming about Pink's foot-long tribute.