23.5% of Registered L.A. County Voters Cast Ballots in June Primary--the Lowest Turnout in the State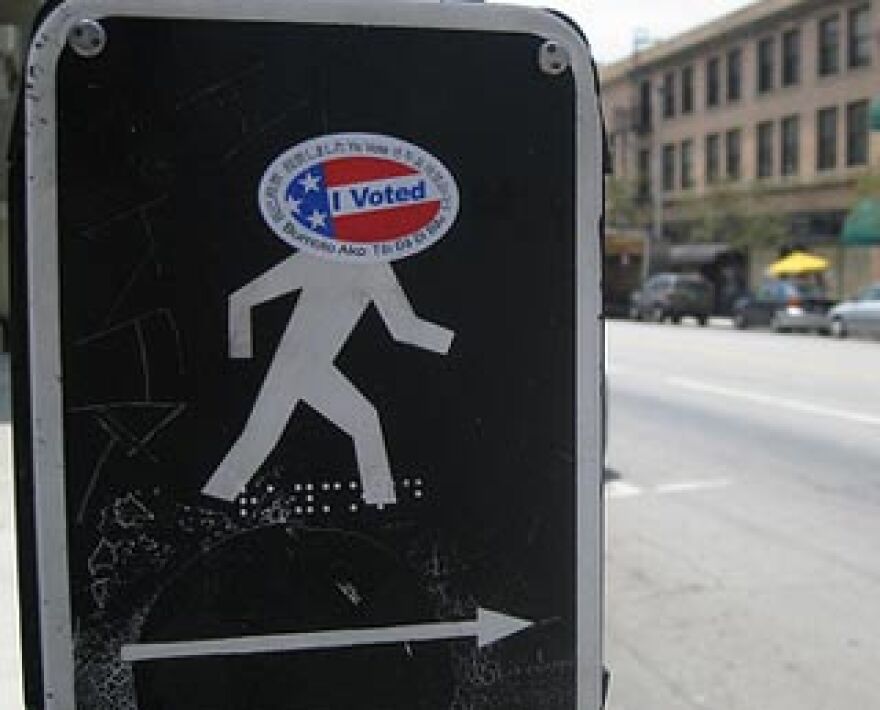 Stories like these are only possible with your help!
Your donation today keeps LAist independent, ready to meet the needs of our city, and paywall free. Thank you for your partnership, we can't do this without you.
Voters in Los Angeles County made a pretty poor showing last month, despite some of the headline-making issues and candidates on the ballot, for the Statewide Direct Primary Election. In fact, L.A. had the lowest turnout of all California counties, with a mere 23.5% of registered voters casting ballots.Statewide, only 33% of registered voters cast ballots, as confirmed yesterday when California Secretary of State Debra Bowen certified the results of the June 8 vote, with 5,654,813 total voters having participated throughout the state.
Secretary Bowen says she expects more voters will take to the polls come November.
This year's primary numbers are on par with 2006, when 33.6% of the voting population turned out. However, the all-time low for a state primary was in June 2008, when only 28.2% of registered voters cast ballots. That's still more than the percentage of voters in L.A. County who bothered to vote this June.