This is an archival story that predates current editorial management.
This archival content was written, edited, and published prior to LAist's acquisition by its current owner, Southern California Public Radio ("SCPR"). Content, such as language choice and subject matter, in archival articles therefore may not align with SCPR's current editorial standards. To learn more about those standards and why we make this distinction, please click here.
Pencil This In: Safari Seminar and Disturbing Kiddie Cartoons
Support your source for local news!
The local news you read here every day is crafted for you, but right now, we need your help to keep it going. In these uncertain times, your support is even more important. Today, put a dollar value on the trustworthy reporting you rely on all year long. We can't hold those in power accountable and uplift voices from the community without your partnership. Thank you.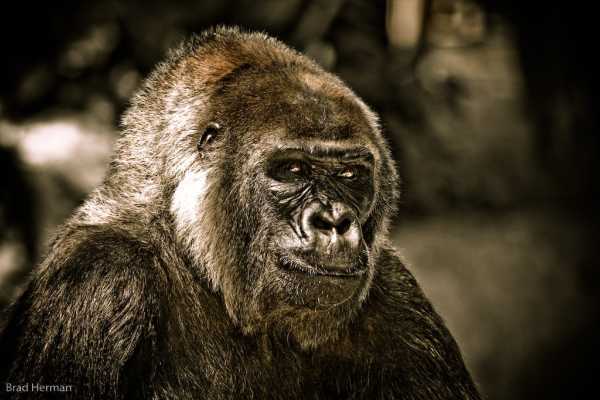 Photo by The Eye of the Brad via LAist's flickr pool.
DISTURBING KIDS' CARTOONS
Animation historian Jerry Beck presents "Juvenile Mindrot: Inappropriate and Disturbing Kids' Cartoons" at the Silent Movie Theatre tonight. These cartoons have been deemed too violent, too scary, too depressing and no longer for kids. Beck will bring in cartoons that aren't shown on TV or on DVD right now. "Originally made for children, these roasters are no longer appropriate for small fry, whether it's because of the violence, cross dressing, smoking, sexism, or just straight-up bizarre ingredients contained within. If your childhood wasn't already perverted by hours upon hours of unhinged animation, this show will make it up to you." Tickets are $13.
FILM SEMINAR
"What's in a Great Movie Moment" comes to the Egyptian Theatre's Spielberg room tonight at 7:30 pm. The film aesthetics seminar with Thomas Ethan Harris discusses classic film moments -- like Meg Ryan's orgasm in When Harry Met Sally; a wire hanger in Mommie Dearest and the Psycho shower scene - and what makes them so great. Both filmmakers and film fans are welcome to the seminar. General admission tickets are $20.
OPERA ON FILM
Presented in association with the L.A. Opera's staging of The Magic Flute at the Dorothy Chandler, The Egyptian is also screening the 1974 Ingmar Bergman adaptation of the Mozart opera. Opera Music Director James Conlon will be on hand for a discussion before the film, and there will be a ticket giveaway.
SAFARI
Have you always wanted to go on a safari but didn't really know where to start? Well, the Greater Los Angeles Zoo Association (GLAZA), a private, nonprofit that supports the Los Angeles Zoo and Botanical Gardens, is hosting a free "Travel Night" tonight at 7 pm at the Zoo's Witherbee Auditorium. The evening features a preview of two GLAZA-sponsored safaris to Kenya and southern Africa and includes detailed presentations about the trips, the opportunity to ask questions and refreshments. For more information and "Travel Night" reservations, please call Melissa with the Greater Los Angeles Zoo Association at (323) 644-4792.
*Pencil pick of the day
Donald Trump was a fading TV presence when the WGA strike put a dent in network schedules.

Pickets are being held outside at movie and TV studios across the city

For some critics, this feels less like a momentous departure and more like a footnote.

Disneyland's famous "Fantasmic!" show came to a sudden end when its 45-foot animatronic dragon — Maleficent — burst into flames.

Leads Ali Wong and Steven Yeun issue a joint statement along with show creator Lee Sung Jin.

Every two years, Desert X presents site-specific outdoor installations throughout the Coachella Valley. Two Los Angeles artists have new work on display.