LA Ambulance Response Times Improving, Says EMS Director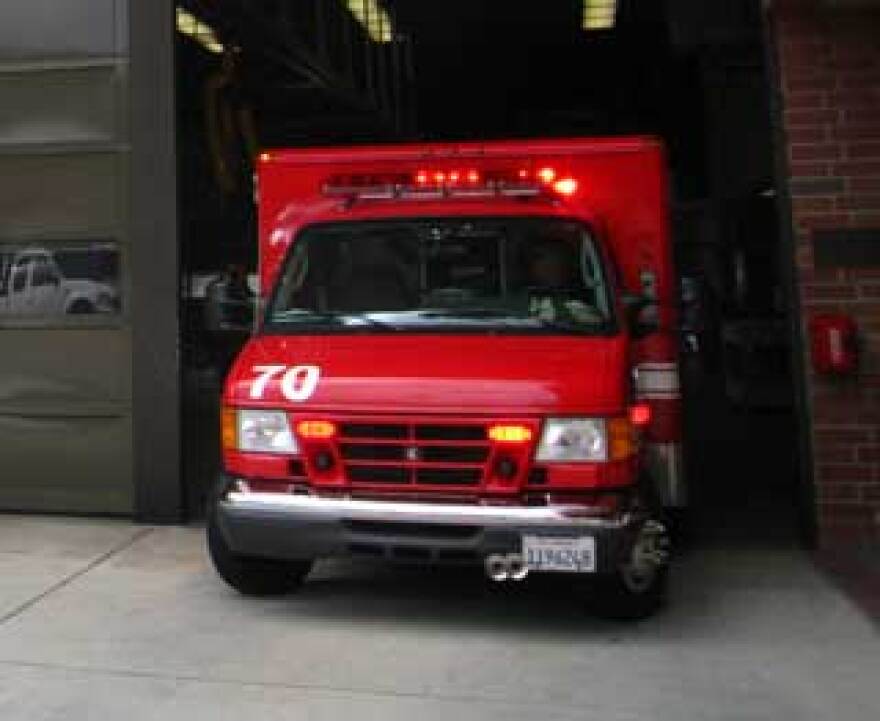 Support your source for local news!
The local news you read here every day is crafted for you, but right now, we need your help to keep it going. In these uncertain times, your support is even more important. Today, put a dollar value on the trustworthy reporting you rely on all year long. We can't hold those in power accountable and uplift voices from the community without your partnership. Thank you.
As demand for medical care has climbed during the omicron surge, the wait for an ambulance in Los Angeles County has been longer than usual.
But response times have recently improved, according to Cathy Chidester, director of the L.A. County Emergency Medical Services Agency.
"We have gotten some additional ambulances and ambulance staff from the state," she said. "They call them 'ambulance strike teams.' We were able to get a strike team to help with the offloading of patients and ambulance response in our different areas of the county that had been significantly burdened."
The extra staff and ambulances have helped to bring wait times down from 20 minutes to about 15 minutes, she said. In medical emergencies, every minute counts.
"Those are good things right now, but we're still not out of this crisis mode that we're in," Chidester said.
She noted that 75% of L.A. hospitals are so full they're in "diversion" mode — meaning they aren't accepting ambulance traffic or transfers — and then patients end up traveling farther for care.
"We don't let them drive for more than 30 minutes, and so they are having to drive a little bit more out of the way," Chidester said. "It's all a balance — is it better to drive a little bit further or is it better to go to that hospital that's closer but have to wait longer?"
Meanwhile, COVID-19 cases among health care workers are increasing, leading to staffing shortages across the system. County health officials report a 30% increase in health care worker cases in the first half of the month.
There are more than 4,700 patients with the virus in L.A. County hospitals, though state models predict the number of COVID-19 patients won't peak until early February.
What questions do you have about the pandemic and health care?
Jackie Fortiér helps Southern Californians understand the pandemic by identifying what's working and what's not in our health response.
Corrected January 20, 2022 at 6:00 PM PST
An earlier version of this story incorrectly spelled Chidester's last name. LAist regrets the error.
Fentanyl and other drugs fuel record deaths among people experiencing homelessness in L.A. County. From 2019 to 2021, deaths jumped 70% to more than 2,200 in a single year.

Prosecutors say Stephan Gevorkian's patients include people with cancer. He faces five felony counts of practicing medicine without a certification.

April Valentine died at Centinela Hospital. Her daughter was born by emergency C-section. She'd gone into the pregnancy with a plan, knowing Black mothers like herself were at higher risk.

Before navigating domestic life in the United States, AAPI immigrants often navigated difficult lives in their motherlands, dealing with everything from poverty to war.

There are plenty of factors in life that contribute to happiness. But could keeping in touch with your loved ones be the most important?

The new California law makes it a crime to sell flavored tobacco products, including menthol cigarettes.