Seafood Bar Opening In Grand Central Market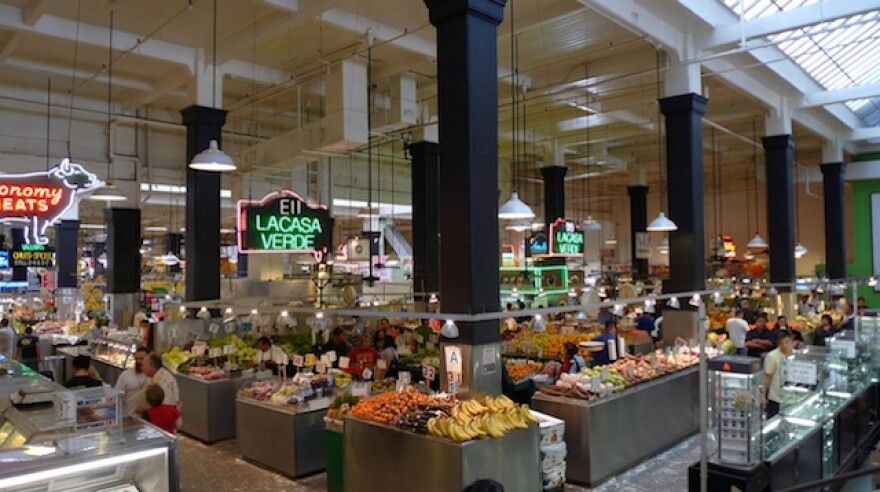 LAist relies on your reader support, not paywalls.
Freely accessible local news is vital. Please power our reporters and help keep us independent with a donation today.

Chef Mark Peel, formerly of Campanile and The Tar Pit, has plans to open a seafood bar and market in the already robust Grand Central Market. Peel will be opening the new shop late 2014 or early 2015 in the space Lupita's Seafood currently occupies, L.A. Times reports.
The menu will have varieties of fish cooked in different ways (from being poached to cooked in soups), plus entrees and side salads. The set-up will be similar to the Grand Central Oyster Bar in New York, with customers sitting at the counter. Those guests will be able to see much of the fish prepared on six small oysters cookers. The food will come out quickly—Peel estimates having your order in your hands in under four minutes.
Most dishes will be priced between $9-$13 with nothing exceeding $15, and the yet-unnamed stand will also contain a seafood and fish market.
Peel has a long history in the L.A. food scene, previously working with Wolfgang Puck on Spago and Chinois on Main, then opening Campanile in 1989 with his wife at the time, pastry chef Nancy Silverton. Peel maintained Campanile after he and Silverton split until it closed in 2012.