Locanda del Lago Toasts George Clooney's Big 5-0 With a Cool Summer Cocktail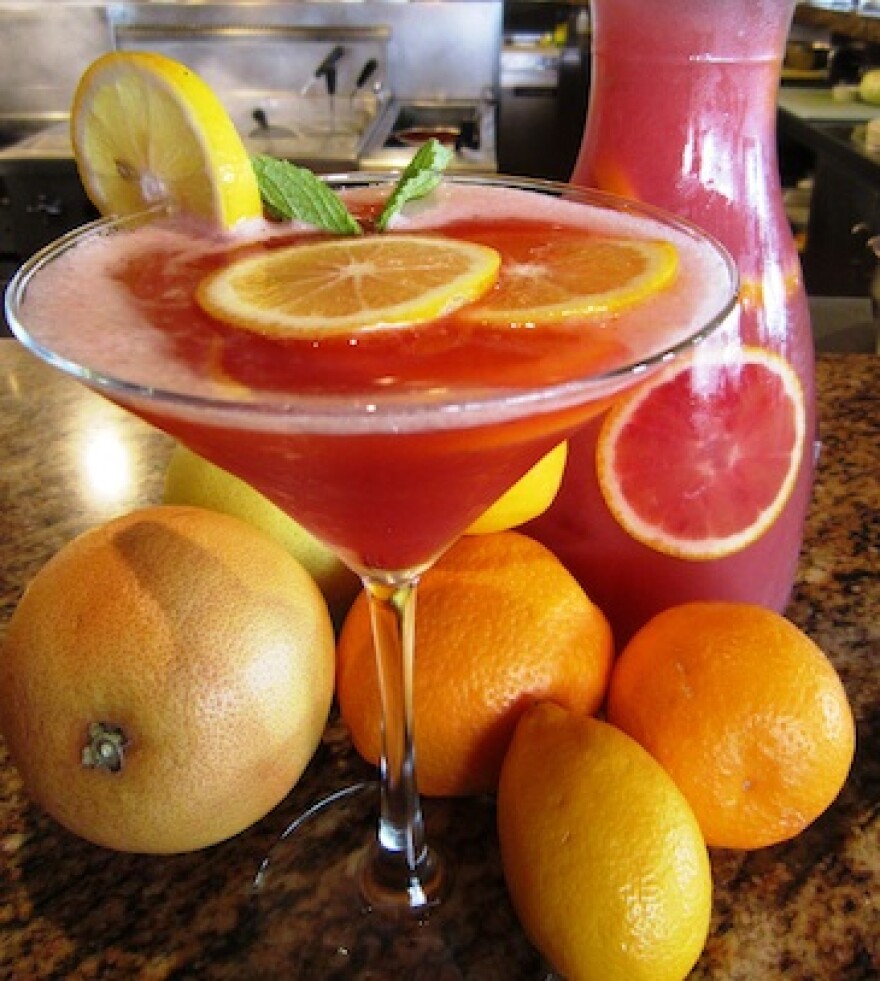 Stories like these are only possible with your help!
Your donation today keeps LAist independent, ready to meet the needs of our city, and paywall free. Thank you for your partnership, we can't do this without you.
People mag hasn't called George Clooney the "Sexiest Man Alive" since 2006, but, five years later and turning 50 on May 6, the actor is still smokin' hot. To cool yourself down and celebrate his hitting the half-century mark, Santa Monica's Locanda del Lago has a cocktail named for Clooney, and are offering it at a special price Friday to Sunday in his honor. The Clooney is a summertime cocktail made of No. 209 Gin, Oro Blanco Grapefruit, Blood Orange, Aperol, and St. Germain Elderflower Liqueur. From Friday May 6 to Sunday May 8, the drink is available by the glass for $8 and by the litre ("litro") for $20.
Locanda del Lago, celebrating their 20th anniversary this month, specializes in cuisine of Bellagio and the Northern Lakes region of Italy, including Lake Como, which counts among its luminary regular visitors Clooney.
The restaurant has two other celebri-special cocktails this month, The Versace (Papagayo Organic Rum with fresh Strawberries, Raspberries, and Blackberries, muddled with fresh Mint and served with Sugarcane) and The De Niro (Casa Noble Organic Tequila, Cara Cara Oranges, Meyer Lemon, Paige Tangerines, Limes, and Theia Jasmine Liqueur) which are $12 on the rocks; $8 during happy hour and $28 in shareable one-liter pitchers. But we don't blame you if you stick with Clooney. Swoon!
Previously
dineLA: Locanda del Lago (January 2010)
dineLA: Locanda del Lago (January 2009)
Locanda Del Lago: A Night in Como (March 2008)