Eye Nosh: Checking Out the Flatbread Sandwiches and Pizzas at Newcomer Bäco Mercat
LAist relies on your reader support.
Your tax-deductible gift today powers our reporters and keeps us independent. We rely on you, our reader, not paywalls to stay funded because we believe important news and information should be freely accessible to all.
Josef Centeno (The Lazy Ox Canteen)'s Bäco Mercat was one of the most highly-anticipated restaurant openings of the year. While we haven't made it over there yet to check out the signature "bäco" flatbread sandwiches and pizzas made with sustainably-sourced meats and produce, or the libations from the cocktail program, LAist Featured Photos pool contributor djjewelz shared a couple of photos from a recent meal there, and it sure looks delicious!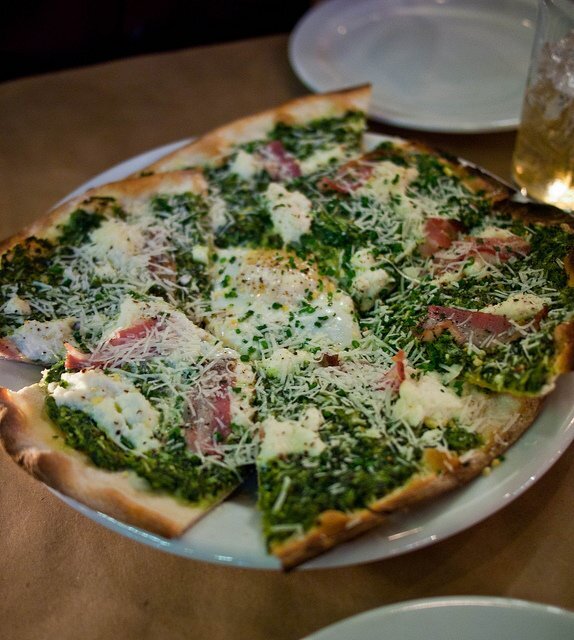 The Egg Flatbread Pizza (Photo by djjewelz via the LAist Featured Photos pool on Flickr)