Spring Holiday Sweets: Chocolate Covered Matzah, Peeps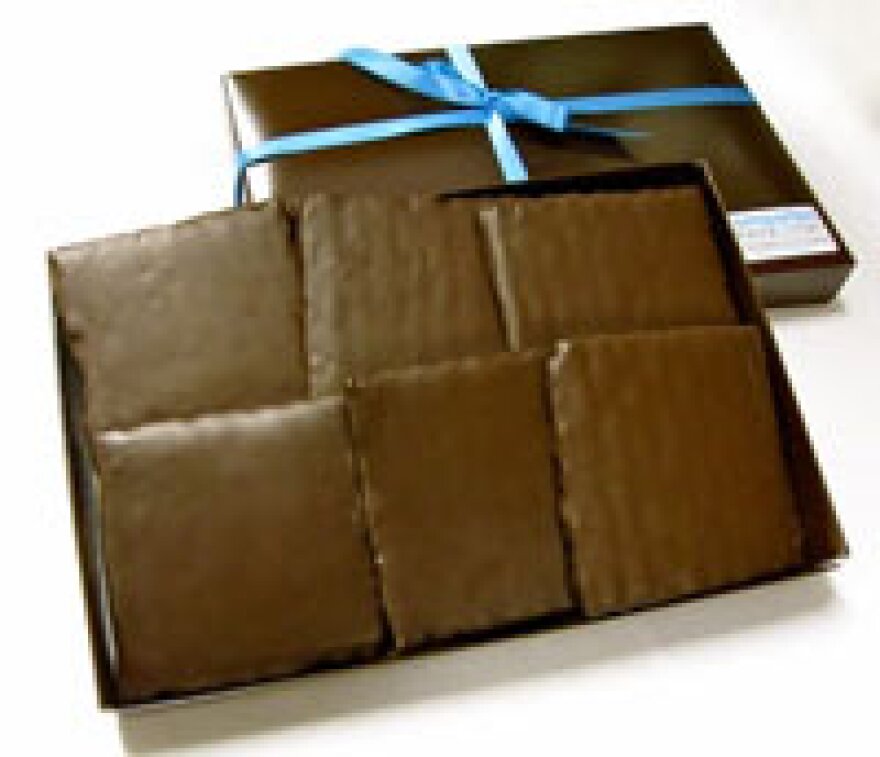 LAist relies on your reader support, not paywalls.
Freely accessible local news is vital. Please power our reporters and help keep us independent with a donation today.
As soon as the Valentine's Candy went into the 50% off bin, the aisles of your local grocery and drug stores were stocked with colorful bags and boxes of egg and bunny shaped chocolates and candy, as has become the commercialized standard for the upcoming Easter holiday.But if you're looking to support a local chocolatier and to go a little more high-end than the same old Cadbury egg for your springtime sweet tooth, this week we got a sweet little note from Brentwood's Compartes, who have a couple of cool treats special to the season. For Easter, they're making batches of chocolate-dipped Peeps, hand-painted chocolate bunnies, and their usual swoon-worthy truffles done in springtime colors and patterns.
If instead of celebrating the Easter Bunny/resurrection of Jesus Christ you'll be sitting down to the Seder table this week, you can sweeten up the Passover holiday with something more palatable than the Manischewitz wine. Compartes is offering this year for the first time ever chocolate covered matzah, available by order in 1-lb boxes. Check out their online store, give them a call, or stop by the shop to sweeten up the springtime.