TV Junkie: FX Announces Premieres; 'Glee' Promises NDAs; No Drunk Guidos In Florence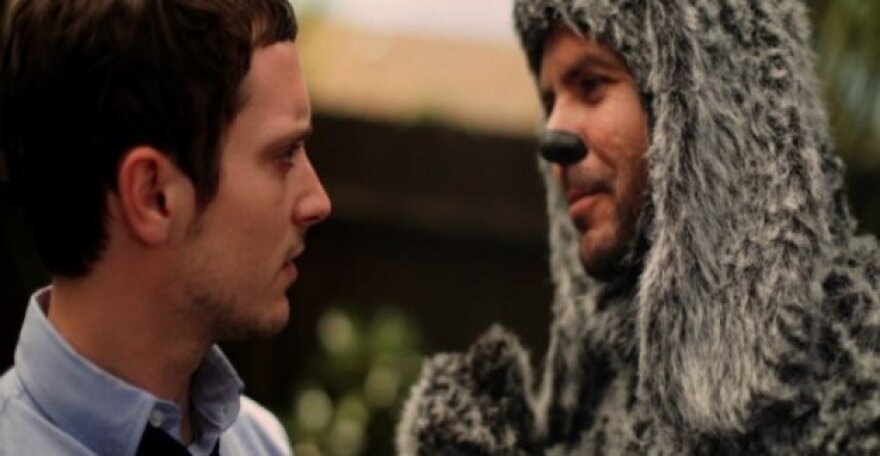 LAist relies on your reader support, not paywalls.
Freely accessible local news is vital. Please power our reporters and help keep us independent with a donation today during our fall member drive.
Producers of Fox's "Glee" were supremely PO'd that an extra from the production leaked plot details of an upcoming episode - so much so that contracts for "Glee" and most other productions will see significant changes in them as pertaining to social media. Although this lowly extra will escape monetary punishment, they've most likely been blacklisted but that's not enough for TV and film producers who want to make sure that such leaks don't happen again. If someone from a show blabs online via Twitter, Facebook, YouTube and anything like those services, it will be in violation of the non-disclosure (NDA) clause in their contract, opening up the victim to several circles of hell that only studio attorneys could come up with.
Based on the footage we've seen of some performers at various red carpet events, what happens if they are drunk and say something to paparazzi/press/bloggers? There's probably going to be a compensating reaction from the insurance industry to cover such slip ups from performers (or anyone else) who lets slip details while inebriated.
---
Speaking of boozy inebriates, the Mayor of Florence, Italy, has banned MTV from filming drunken cast-members of "Jersey Shore" in the city: no drunk in public, no footage in bars or clubs and no filming in any public building. The state of New Jersey should pass a similar law but they would need to build more prisons.
---
FX has given us the premiere dates for their summer series: "Wilfred," FX's newest original comedy, and the second season of "Louie" will premiere on Thursday, June 23 at 10:00pm and 10:30pm, respectively. "Rescue Me" returns for its final season on Tuesday, July 12 at 10:00pm. Speaking of FX, don't forget to check out tonight's episode of "Justified" at 10pm, we'll be watching with a glass of Kentucky bourbon handy.
---
TV Podcast Roundup: Here is our Channel Zero podcast with the full Isabella Rossellini interview that we posted excerpts of yesterday. Feel free to subscribe today to the podcast.
While we sure didn't like last week's premiere of "The Paul Reiser Show," we have to respect Reiser's eloquence and frankness as he discusses his experiences in Hollywood in the most recent podcast of KCRW's "The Business." Reiser is in the 2nd half of the program, the first half of which is Phil Rosenthal, creator of "Everybody Loves Raymond," describing the process of bringing an American TV show overseas, as depicted in the documentary, Exporting Raymond.
---
The TV Junkie Must-Watch Plan: "Attack of the Show," "Web Soup," "Modern Family," "Justified," "Chelsea Lately," "The Late Late Show With Craig Ferguson" (Actor Michael Clarke Duncan; actress Lena Headey)
7:00pm Attack of the Show! G4 - 420 Special Spannabus Cup in Spain; world's wildest party, Carnivale.
8:00pm Secrets of the Dead PBS/KOCE - Lost in the Amazon Col. Percy Fawcett disappeared in 1925 while searching for an ancient lost city in Brazil.
8:00pm Web Soup G4 - 420 Special Internet videos and comedy tailored for 4/20.
9:00pm Modern Family ABC - Mitchell and Cameron try to choose who would best take care of Lily should anything happen to them.
9:00pm NOVA PBS/KOCE - Power Surge Innovations designed to combat global warming include artificial trees and cleaner coal.
9:00pm MythBusters Discovery - Running on Water Test if they can walk on water and test if common things can be bombproof.
9:30pm Breaking In Fox - Oz's childhood friend, Jimmie Johnson, asks for help investigating a security leak on the speedway; Cash thinks the photocopier has come to life.
9:30pm Cougar Town ABC - Ellie tricks Jules into baby-sitting on her own for a day; Bobby gets a chance to play golf for free; Andy offers to be Laurie's wingman.
9:55pm Happy Endings ABC - Jane thinks she and Brad should befriend a sophisticated couple; Max and Dave notice that things are disappearing from their apartment; Alex starts dating an artist.
10:00pm Justified FX - Full Commitment Raylan realizes he wasn't the target of an attempted assassination and confronts the unlikely culprit.
10:30pm Workaholics Comedy Central - Two burglars break into the office when the guys are camping out there while their house is being fumigated.
10:30pm Happy Endings ABC - Max's friends encourage him to tell his parents he is gay; Penny meets her perfect man.
11:00pm Conan TBS - Actor Tyler Perry; director Morgan Spurlock; The Strokes perform.
11:00pm Chelsea Lately E! - Ziggy Marley.
12:00am Lopez Tonight TBS - Actor Dwayne Johnson; TV show host Cat Deeley; Kimberly Clark performs; Zakk Wylde performs.
12:05am Jimmy Kimmel Live ABC - Actor Robert Pattinson; actress Shailene Woodley; Lenka performs.
12:35am The Late Late Show With Craig Ferguson CBS - Actor Michael Clarke Duncan; actress Lena Headey.