This is an archival story that predates current editorial management.
This archival content was written, edited, and published prior to LAist's acquisition by its current owner, Southern California Public Radio ("SCPR"). Content, such as language choice and subject matter, in archival articles therefore may not align with SCPR's current editorial standards. To learn more about those standards and why we make this distinction, please click here.
'30 Days In L.A.' Brings A Different Music Event To A New Venue Every Day In November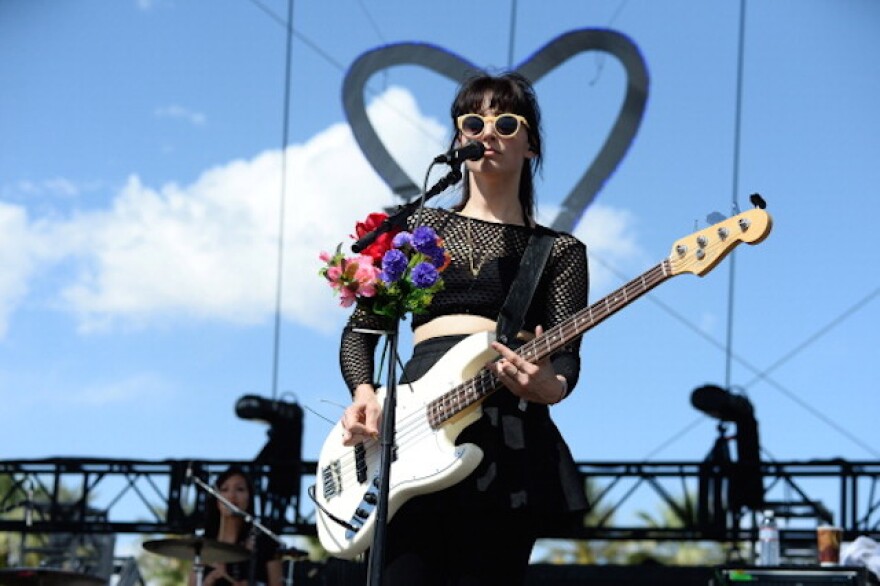 Stories like these are only possible with your help!
You have the power to keep local news strong for the coming months. Your financial support today keeps our reporters ready to meet the needs of our city. Thank you for investing in your community.

You might not be planning your November before your Halloween costume, but Red Bull Sound Select already has every single date filled with a different unique music event. '30 Days in L.A.' has booked each date in November, including Thanksgiving, with concerts, events and parties at venues all over Los Angeles. The location and the bands change from night to night, but each will highlight a new band or artist. Some locations are traditional music venues, but others are parking lots, wax museums or Korean karaoke bars. Tickets are $15/person or less, and some are free. Each curated event partners one emerging artist with either a national artist or an interactive event, with these newer bands coming from all around the country.
"Every month, Red Bull Sound Select presents shows in 12 different U.S. cities pairing that town's most talked about emerging artists with an established touring act," Sound Select's Stephen Canfield told LAist. "30 Days in LA takes that format to the next level by bringing each city's great local talent to LA and pairing them with headline artists, every day throughout November."
Wrestlers, for instance, are a Houston electropop act that works with Sound Select. They're paired with Cut Copy and Gemini Club on the very first event, where they'll take over the parking lot of downtown's Luxe Hotel.
Here are some of the non-concert events we're excited about:
November 5: A vinyl dance night at Madame Tussauds in Hollywood, plus a record swap. Dancing around with wax sculptures sounds like a good combo of creepy and fun.
November 8: The K-Town Karaoke Throwdown. We admit to having more than one karaoke enthusiast on staff. This event at Palm Tree LA will spread over multiple rooms, and will be hosted by musicians. Palm Tree has 20 rooms, Korean-style bar food and fruity drinks.
November 10: Sonos Studio LA. This isn't a party, but rather a discussion on modern trends in music from artists, industry folk and Sound Select curators.
November 24: The Moth at The Globos in Silver Lake is taking its theme from musicians, with participants this month regaling us with tales from the road. The five-minute stories can be about any travel-centered touring experience, good or bad, as long as it doesn't happen at home.
Other musical acts include The Julie Ruin, Kurt Vile, Bad Religion, Warpaint, Death from Above 1979, Chance the Rapper and Dum Dum Girls. And if you haven't had a chance to check out that breathtaking The Theatre At the Ace Hotel, The Head and Heart will be playing with Los Colognes.
For a full list of events and to RSVP or scope tickets, click here.