The LAist Bob Saget Interview - Saget to Appear in Anaheim, March 8th
LAist relies on your reader support, not paywalls.
Freely accessible local news is vital. Please power our reporters and help keep us independent with a donation today during our fall member drive.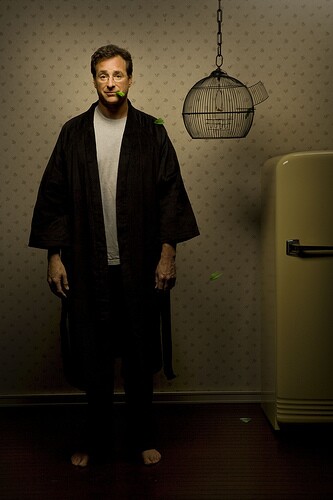 Bob Saget will perform at 4th & B in San Diego on March 7, The Grove of Anaheim on March 8 and The Joint at The Hard Rock in Vegas on March 21 as part of his national theater tour and we're lucky to have another chance at him.
Bob Saget is known to most people for all the wrong reasons.The cookie-cutter personas of "Full House"'s Danny Tanner and the "America's Funniest Home Videos" host that Saget played are network TV 'product' in the most capitalist sense of the word but this commodity isn't Bob Saget and it's not where he got his start.
There's a lot of buzz about the "raw" Bob Saget who has "surreptitiously surfaced" over the past decade on Howard Stern, in cameos in Half Baked and "Entourage", featured in The Aristocrats, and in his HBO Special that aired last Fall. What's behind the buzz is that Saget's act is so incongruous with the goody-two-shoes characters he so adeptly played so long ago. Some people are shocked (shocked!) at the language in his act and have expressed disappointment or even, the horror, disillusionment - somebody, please, keep these people away from razors or other sharp implements, and BTW, Iraq did not attack the United States on September 11th, 2001.
LAist interviewed Saget via a hilarious cell phone call that took us from his hotel room at the Hard Rock in Las Vegas, down the elevator, through the casino, and into a Cadillac Escalade that was driving him to an engagement. It was, as Saget said, "essentially (an) interview that's a commercial for the iPhone and AT&T's wireless coverage in Las Vegas."