Pencil This In: Write Club Combatants Face Off; 'New Girl' Cast and Crew at PaleyFest and MUSE/IQUE in Pasadena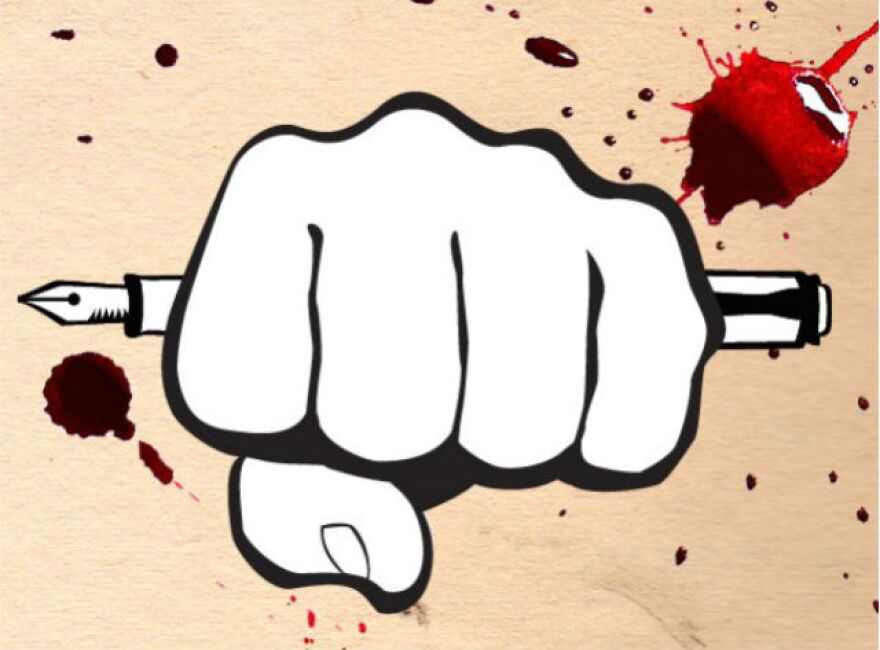 Stories like these are only possible with your help!
You have the power to keep local news strong for the coming months. Your financial support today keeps our reporters ready to meet the needs of our city. Thank you for investing in your community.
What's happening in LA tonight? Everything from a Write Club duel that pits writers against each other to an evening with the 'New Girl' cast and crew. There's also an evening of music in Pasadena and a book reading with Tom Folsom, who wrote a new Dennis Hopper biography. Read on for all the details.
WRITE CLUB*
Tonight the Bootleg hosts the monthly installment of Write Club, in which literary combatants are pitted against each other for seven-minute increments on opposing topics. Tonight's subject is "The Big Gulp," which pairs Drunk (Amber Tozer) v Sober (Esteban Andres Cruz); Shaken (Adam Witt) v Stirred (Caitlin Montanye Parrish); and Enabler (Tanya White) v Dependent (Justin Zsebe). Audience applause chooses the winner of each bout, and a portion of the door after expenses is then given to a charity of that winner's choosing. Doors at 6:30 pm, show at 7 pm. Tickets $8.
MUSE/IQUE
MUSE/IQUE, a cross-genre music organization curated by artistic director/conductor Rachael Worby, continues its Uncorked Series tonight at 7 pm with Powerhouse from the Firehouse: The Legendary Tena Clark Backstage. Guests are seated at cocktail tables and on risers and bleachers on the Pasadena Civic Auditorium stage for a close-up musical conversation with Clark, a Grammy Award-winning songwriter/producer, who's written numerous songs, including McDonald's national advertising campaign "Have You Had Your Break Today." The program also includes special guests Patti Austin and Mary Wilson, among others. The evening begins at 7 pm with a wine reception followed by the concert at 7:30 pm. Tickets: $60.
TV
Tonight the PaleyFest celebrates FOX's New Girl and welcomes both executive producers and cast to the Saban Theatre in Beverly Hills. Scheduled to appear: Elizabeth Meriwether, creator & executive producer; Brett Baer, Dave Finkel, Jake Kasdan, executive producers; and cast members Zooey Deschanel (Jess), Max Greenfield (Schmidt), Jake Johnson (Nick Miller), Lamorne Morris (Winston Bishop) and Hannah Simone (Cece). **We'll be there, too, so tweet questions you want us to ask the cast: @christineziemba.** 7 pm. Tickets: $20-$75.
READING
Tonight at 7 pm, author Tom Folsom heads to Book Soup to read from and discuss his book Hopper: A Journey Into the American Dream. The book is a colorful biography of actor-artist-activist Dennis Hopper, who died in 2010. The book "charts his roller coaster life and career, through the lens of the landscape of American popular culture."
*Pencil pick of the day
Want more events? Follow me on Twitter (@christineziemba). Or follow Lauren Lloyd—who takes care of Pencil on Wednesdays (@LadyyyLloyd).