Pencil This In: Jamie Reid Solo Show at Subliminal Projects, Mingus Dynasty at UCLA Live and Short Silent Film Classics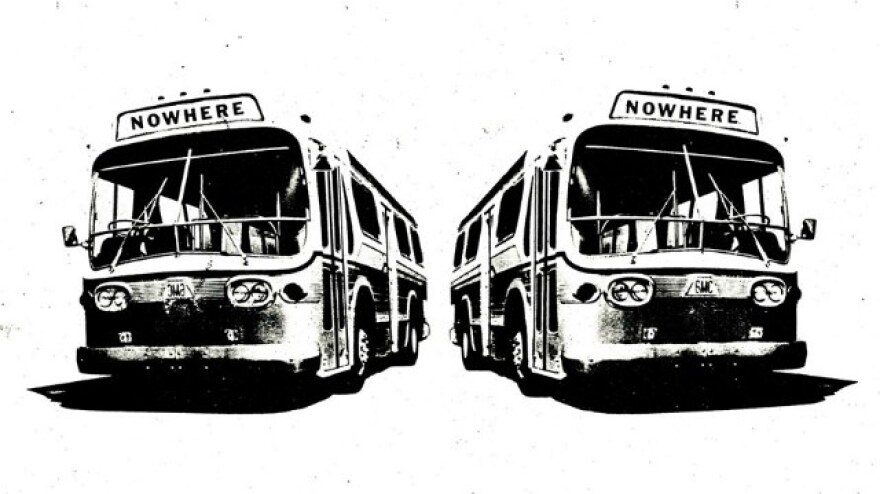 Stories like these are only possible with your help!
Your donation today keeps LAist independent, ready to meet the needs of our city, and paywall free. Thank you for your partnership, we can't do this without you.
We found a lot of great events happening around town tonight, including an opening of Ragged Kingdom, a solo exhibition by British artist Jamie Reid; poetry by Eileen Myles at Skylight Books; Mingus Dynasty at UCLA Live!; Silent film comedy shorts; and night hiking. Read on for all the details.
ART*
Subliminal Projects holds an opening reception tonight from 8-11 pm for Ragged Kingdom, the first solo exhibition on the West Coast of work by British artist Jamie Reid. He's best known for creating album artwork for the Sex Pistols and other works for Occupy London, the Criminal Justice Bill and the current environmental crisis. The exhibition spans several decades from the 1970s to now and will include collage work, drawings, paintings, prints, poster editions and photographs. The show also features a new, collaborative print by Reid and Shepard Fairey. The show will be up through April 14.
HIKING
If it's a clear night tonight, then you might want to head to Upper Las Virgenes Canyon for the program Jupiter and Venus Say "Hello!" The planets are passing by each other in spectacular fashion this month. They've looked like they're hanging out side by side in the sky. Local astronomer and Volunteer Naturalist Pat will lead a moderate ½-mile hike to the viewing platform. Meet at the Victory Blvd. entrance trailhead. The program lasts two hours.
FILM
The Aero Theatre presents a Silent Comedy Shorts Program with live musical accompaniment tonight at 7:30 pm. On tonight's program: "The Cure" (1917, 31 min) and "Easy Street" (1917, 19 min) by Charlie Chaplin; "The Untamable Whiskers" (1904, 3 min); Georges Méliès' "The Devil and the Statue" (1901, 2 min) and "Coney Island" (1917, 25 min), among several other films. $11
JAZZ
Mingus Dynasty takes over Royce Hall tonight to celebrate the legacy of legendary American jazz musician, composer and civil rights activist Charles Mingus. The group often features musicians who recorded and played with Mingus during his lifetime. Tonight's program will feature both standards and Mingus originals and a lineup of Alex Foster (Alto, Flute, Soprano Saxophone), Avishai Cohen (Trumpet), Seamus Blake (Tenor Saxophone), Ku-umba Frank Lacy (Trombone, Vocals), David Kikoski (Piano), Borus Kozlov (Bass) and Donald Edwards (Drums). Doors at 7, show at 8 pm. Tickets start at $20.
POETRY
Poet Eileen Myles visits Skylight Books to read and sign her new double volume of poems, Snowflake/Different Streets, tonight at 7:30 pm. When not writing poetry, Myles writes about books, art and culture for publications including Art Forum, Book Forum and Parkett, and she blogs on Art in America and Harriet's sites.
PRE-ST. PATTY'S
25 Degreesat the Hollywood Roosevelt celebrates St. Patrick's Day ahead of time by offering drink specials all day today. Toast the Irish holiday with green beer ($4), Guinness ($5), Irish Car Bombs ($8) and Jameson shots ($5) at discounted prices Monday, March 12 through Friday, March 16, 2012.
*Pencil pick of the day
Want more events? Follow me on Twitter (@christineziemba). Or follow Lauren Lloyd—who takes care of Pencil on Wednesdays (@LadyyyLloyd).