Museum of Neon Art Signs Lease for New Glendale Space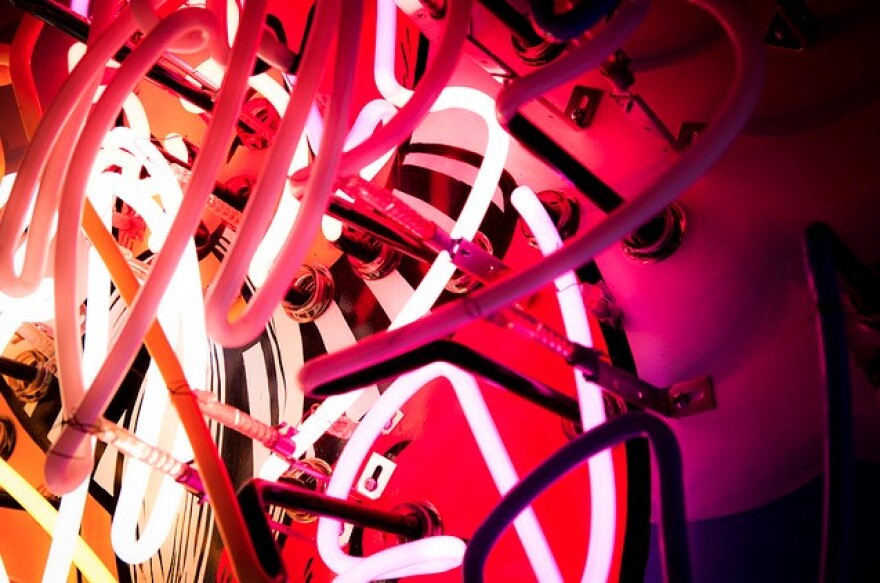 LAist relies on your reader support.
Your tax-deductible gift today powers our reporters and keeps us independent. We rely on you, our reader, not paywalls to stay funded because we believe important news and information should be freely accessible to all.
The Museum of Neon Art is getting ready to turn on the lights at their new, permanent home in Glendale. MONA announced via email that on March 22, they signed their lease agreement with the City of Glendale for the space, which is located directly across Brand Boulevard from the Americana.
In December 2010, the Glendale City Council approved $252,000 in additional funding to the design firm overseeing renovations to the vacant, vintage building in which the new facility will be housed. Negotiations began in 2009.
Kim Koga, Museum of Neon Art's Executive Director, explains what the new space will hold and be about:
The new 10,000 square foot museum site will open in 2012 and include permanent and rotating exhibition spaces, a neon fabricating facility, as well as a café and gift shop. Most importantly, it creates a permanent home for the Museum of Neon Art to fulfill its mission of "preserving, collecting, exhibiting and interpreting neon art," under one roof.
In 2008, the Museum moved to 4th Street in Downtown L.A.
Previous MONA coverage:
Local Artist Shines on 1st Postage Stamp to Feature Neon Art
Happy 100th Birthday to the Neon Sign