L.A.'s Potholes are Square, Not Circular, Observes Artist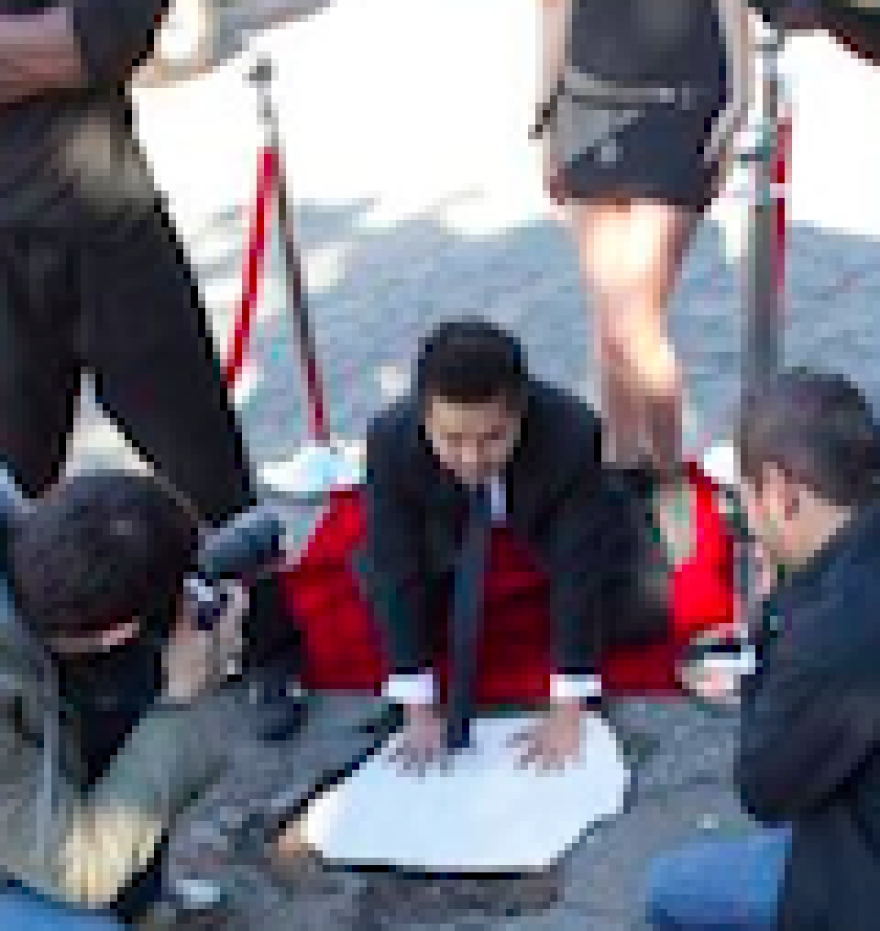 Stories like these are only possible with your help!
You have the power to keep local news strong for the coming months. Your financial support today keeps our reporters ready to meet the needs of our city. Thank you for investing in your community.
Looks like our post about potholes turned into art pieces is spreading. Los Angeles Newspaper Group writer Dana Bartholomew catches up with the artists as they parody the Chinese Gruman Theatre handprint ceremony. "'They're everywhere,' said [artist Claudia] Ficca, 28, pointing to the nearly two-foot wide pothole on a quiet residential street in sight of Griffith Observatory. 'For some reason, L.A. potholes are square, or rectangular.' 'See what I mean? This is the classic L.A. pothole.'" Interesting observation.