Highland Park Is Putting Together A Time Capsule To Be Opened In 25 Years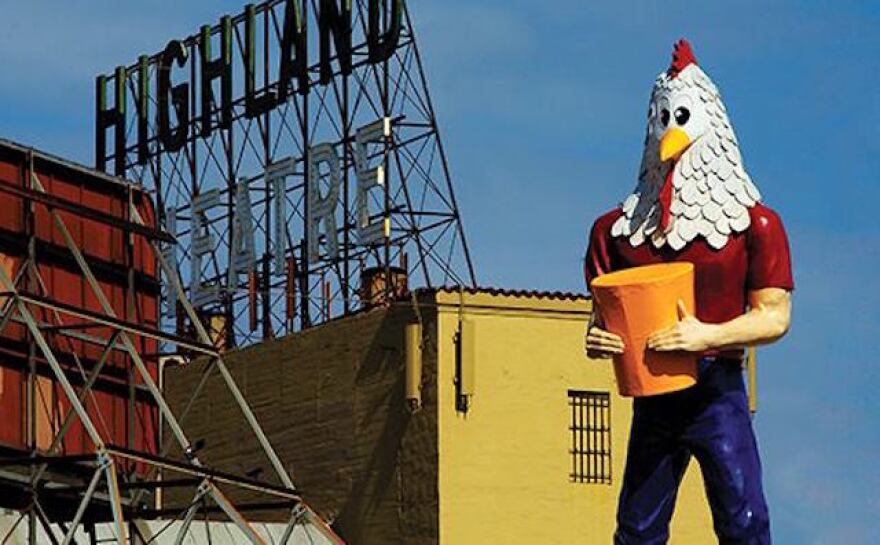 LAist relies on your reader support.
Your tax-deductible gift today powers our reporters and keeps us independent. We rely on you, our reader, not paywalls to stay funded because we believe important news and information should be freely accessible to all.

Highland Park is putting together a time capsule so that we can all remember what it was like today, 25 years from now. Councilman Jose Huizar is working with the Historic Highland Park Neighborhood Council to gather the items for the capsule, Curbed LA reports. Specifically, they are looking for submissions that are "memorable, meaningful and represent something really special about Highland Park." Each item will be paired with a printed explanation of what it is and why it is significant. Also, all other written materials should be printed—yes, on paper—and not on any sort of storage device that may be obsolete after a quarter century.
The time capsule will be sealed at the Highland Park Senior Center on Saturday, June 25 at 10 a.m. And then, as Laura Palmer tells Dale Cooper in the Black Lodge, we'll see it again in 25 years. You can see the event's Facebook page here.
Former Historic Highland Park Neighborhood Council President Monica Alcaraz tells LAist that they're really looking for "items that present the community today, things that are meaningful to what Highland Park is." She says they already have a few things, including a Franklin High School Yearbook that will highlight the celebration surrounding the school's 100th anniversary, local newspapers and photos, a letter from the community, and memorabilia from Chicken Boy.
Chicken Boy, of course, is the 22-foot-tall statue of a lanky man with a chicken head holding a bucket. Originally located downtown on top of a fried chicken restaurant, the statue has since been moved to keep sentry on top of art director Amy Inouye's Future Studio Gallery, located at 5558 North Figueroa.
If you think you have a memento worthy of inclusion, email Alcaraz at malcaraz13@gmail.com.