This is an archival story that predates current editorial management.
This archival content was written, edited, and published prior to LAist's acquisition by its current owner, Southern California Public Radio ("SCPR"). Content, such as language choice and subject matter, in archival articles therefore may not align with SCPR's current editorial standards. To learn more about those standards and why we make this distinction, please click here.
Highland Park Is Putting Together A Time Capsule To Be Opened In 25 Years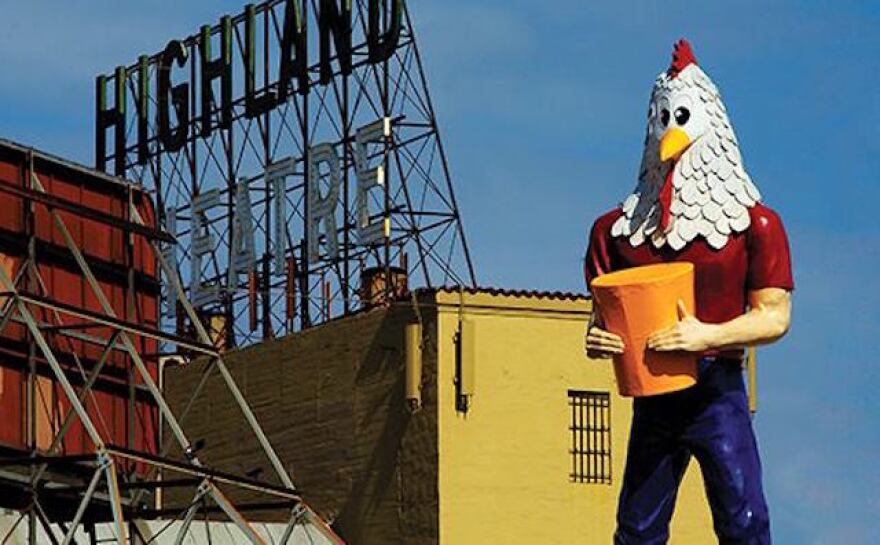 Support your source for local news!
Today, put a dollar value on the trustworthy reporting you rely on all year long. The local news you read here every day is crafted for you, but right now, we need your help to keep it going. In these uncertain times, your support is even more important. We can't hold those in power accountable and uplift voices from the community without your partnership. Thank you.

Highland Park is putting together a time capsule so that we can all remember what it was like today, 25 years from now. Councilman Jose Huizar is working with the Historic Highland Park Neighborhood Council to gather the items for the capsule, Curbed LA reports. Specifically, they are looking for submissions that are "memorable, meaningful and represent something really special about Highland Park." Each item will be paired with a printed explanation of what it is and why it is significant. Also, all other written materials should be printed—yes, on paper—and not on any sort of storage device that may be obsolete after a quarter century.
The time capsule will be sealed at the Highland Park Senior Center on Saturday, June 25 at 10 a.m. And then, as Laura Palmer tells Dale Cooper in the Black Lodge, we'll see it again in 25 years. You can see the event's Facebook page here.
Former Historic Highland Park Neighborhood Council President Monica Alcaraz tells LAist that they're really looking for "items that present the community today, things that are meaningful to what Highland Park is." She says they already have a few things, including a Franklin High School Yearbook that will highlight the celebration surrounding the school's 100th anniversary, local newspapers and photos, a letter from the community, and memorabilia from Chicken Boy.
Chicken Boy, of course, is the 22-foot-tall statue of a lanky man with a chicken head holding a bucket. Originally located downtown on top of a fried chicken restaurant, the statue has since been moved to keep sentry on top of art director Amy Inouye's Future Studio Gallery, located at 5558 North Figueroa.
If you think you have a memento worthy of inclusion, email Alcaraz at malcaraz13@gmail.com.
But Yeoh is the first to publicly identify as Asian. We take a look at Oberon's complicated path in Hollywood.

His latest solo exhibition is titled "Flutterluster," showing at Los Angeles gallery Matter Studio. It features large works that incorporate what Huss describes as a "fluttering line" that he's been playing with ever since he was a child — going on 50 years.

It's set to open by mid-to-late February.

The new Orange County Museum of Art opens its doors to the public on Oct. 8.

Cosplayers will be holding court once again and taking photos with onlookers at the con.

Littlefeather recalls an "incensed" John Wayne having to be restrained from assaulting her and being threatened with arrest if she read the long speech Brando sent with her.