'Heady stuff': Flaming Lips Frontman Talks About 24-Hour-Long Track Sold in a Human Skull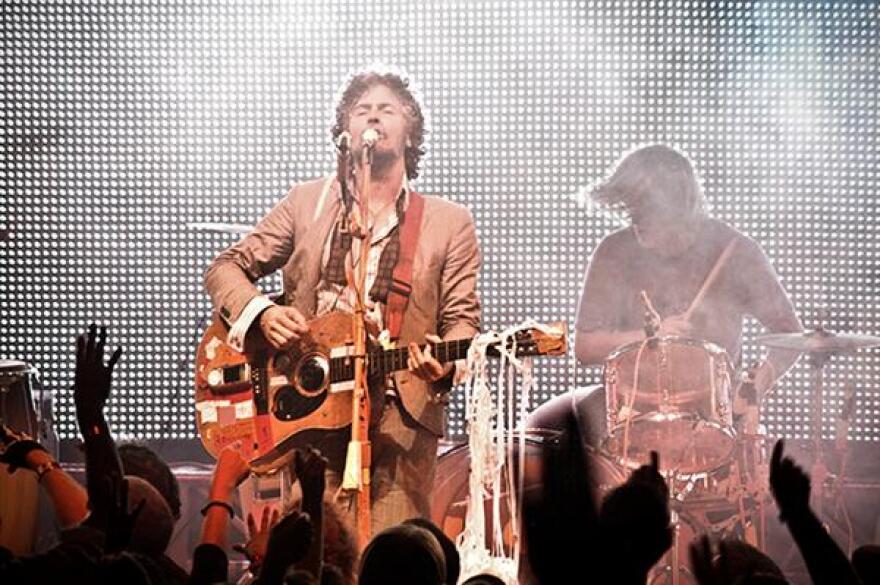 Stories like these are only possible with your help!
You have the power to keep local news strong for the coming months. Your financial support today keeps our reporters ready to meet the needs of our city. Thank you for investing in your community.
In a small interview piece posted today by the L.A. Times' Pop & Hiss blog, Flaming Lips frontman Wayne Coyne talks about the band's forthcoming 24-hour-long track, particularly the song's unique playing format and packaging.
Has being in a cult-status indie rock band gone to Coyne's head? Hmmm. As Pop & Hiss says, this is "heady stuff." Why the head puns? Well, the upcoming 24-hour track will be "stored on a memory stick that will be placed inside a human skull."
Yeah, you read that right. More from the story:
"It's a giant, actual human skull," Coyne said with great pleasure, no doubt to distinguish the other recent project from the skull-shaped gummy candy into which the band recently packed a USB drive with four new songs. "Not everyone can have them, but the guy I'm buying them from is allowed to sell them. "This guy has had his shop since 1983; he's in Oklahoma City," he said. "So I thought it was just a normal thing, 'Hey, we'll buy a human skull.' He has a big place where he gets skulls from all over the world. And not just human skulls: He also has elephant skulls and hippo skulls. You can get almost anything."


Good to know. So when can you get your human skull stuffed with a full day's worth of Lips music? Yeah, we don't know either. Soon. Relax. In the meantime, you can drop $124.98
on "Heady Nugs,"
the limited-edition vinyl set of the band's recordings from 1992-2002, consisting of the first five Warner Bros. records.
Skulls seem to be a thing with Coyne and the band. In April they put out new tracks embedded in edible gummy skulls.
Previously
LAist Interview: Wayne Coyne of the Flaming Lips
The Flaming Lips For Breakfast