It Hailed In Southern California And Everyone Lost It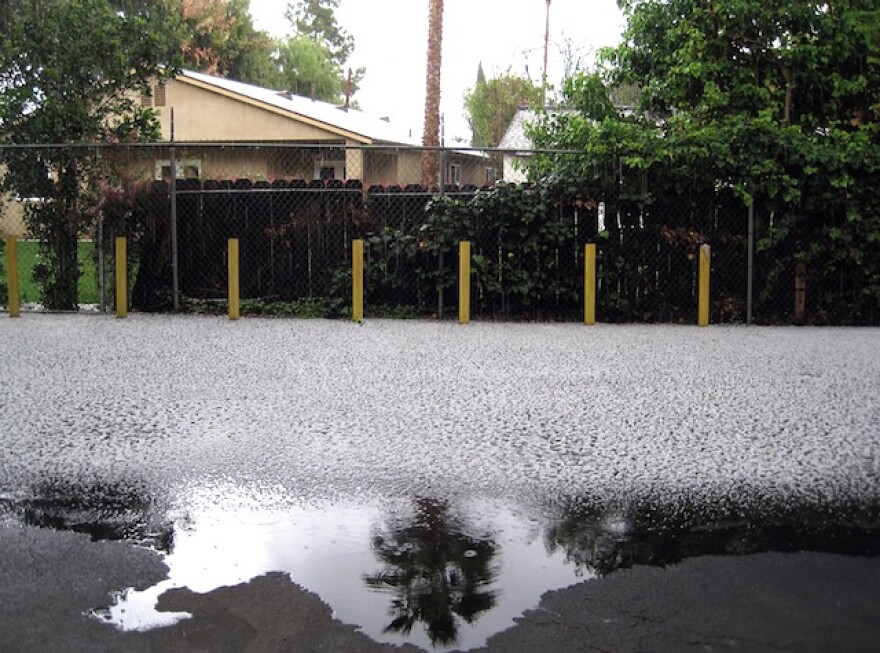 Stories like these are only possible with your help!
You have the power to keep local news strong for the coming months. Your financial support today keeps our reporters ready to meet the needs of our city. Thank you for investing in your community.
Balmy Southern California has been treated to some biblical weather conditions as of late, but people really lost it when actual frozen things started falling from the sky on Monday. Yes, that's right, it hailed in Southern California.
Hail, which Merriam Webster defines as "precipitation in the form of small balls or lumps usually consisting of concentric layers of clear ice and compact snow," and Angelenos define as WHAT THE HELL IS GOING ON IS THIS THE END OF THE WORLD fell in parts of Orange County and Los Angeles County on Monday night, as the last of three storms pummeled the region.
Here are ten tweets from Angelenos who really did not know how to process this development:
Let's all give John a lot of credit, because he appears to have 3d printed his own ice scraper:
WHAT IN THE ACTUAL HAIL ...it's hailing in Los Angeles 😳

— Charles-Ryan (@iamcharlesryan) January 23, 2017
And our personal favorite exchange: