Gross: Jared Leto Sent Used Condoms And Anal Beads As 'Gifts' To His Co-Stars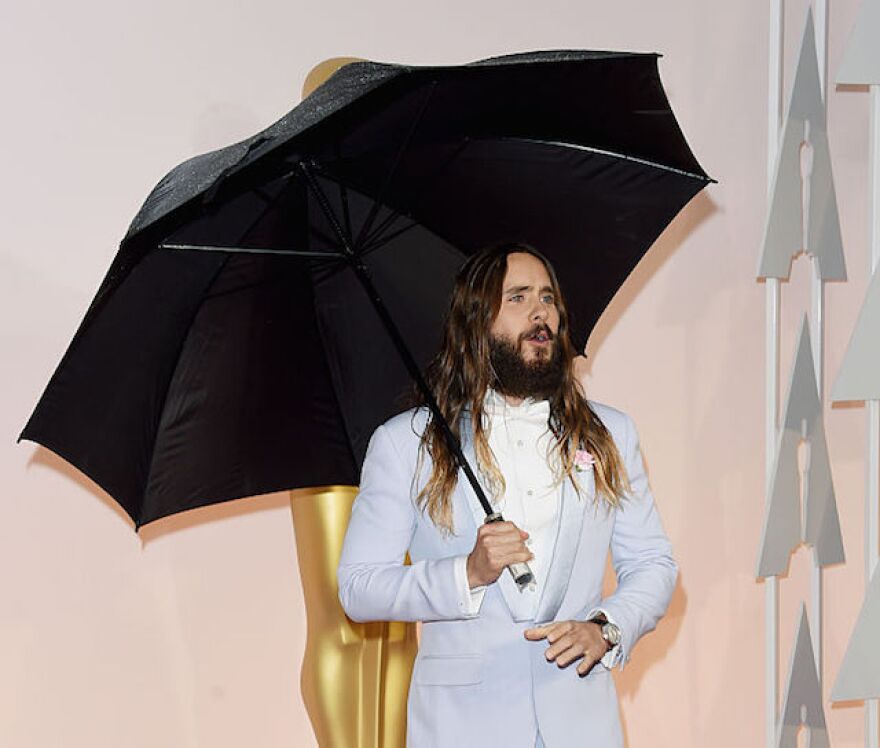 Stories like these are only possible with your help!
Your donation today keeps LAist independent, ready to meet the needs of our city, and paywall free. Thank you for your partnership, we can't do this without you.

We've all read about the insane things actors have done to get into character: De Niro's weight gain for Raging Bull, any role Daniel Day-Lewis has done, and whatever the hell Joaquin Phoenix did on that one Letterman appearance. And while Phoenix's stunt managed to rope in an unwilling participant in David Letterman (and the audience), Suicide Squad's Jared Leto went the next level and decided to send some of his bodily fluids to his co-stars. Worst co-worker ever, right?Leto told E! that in order to get into character as the Joker, he sent used condoms and anal beads to all of his co-stars.
E! did not say whether the beads were also used.
"I did a lot of things to create a dynamic to create an element of surprise, a spontaneity and to really break down any kind of walls that may be there," Leto told E! at CinemaCon in Las Vegas. "The Joker is somebody who doesn't really respect things like personal space or boundaries." Or Cal/OSHA regulations, for that matter.
"He went full Joker," said Will Smith. "He really set the tone. He wasn't playing with it. He was dead serious as an actor. He was going in and he was 100 percent going into this character."
The generous actor was previously reported to have sent Smith a set of bullets, Margot Robbie a live rat, Adewale Akinnuoye-Agbaje some "sticky Playboy magazines," and the entire cast a dead pig. Rats can make pretty cute pets, and a dead pig can come in pretty handy if you're having a luau.
Suicide Squad comes out in August—if you're not already sick of superhero movies by then.