Get Out: LGBT in the Wild West, 'Vandalism Series' & Art School Open House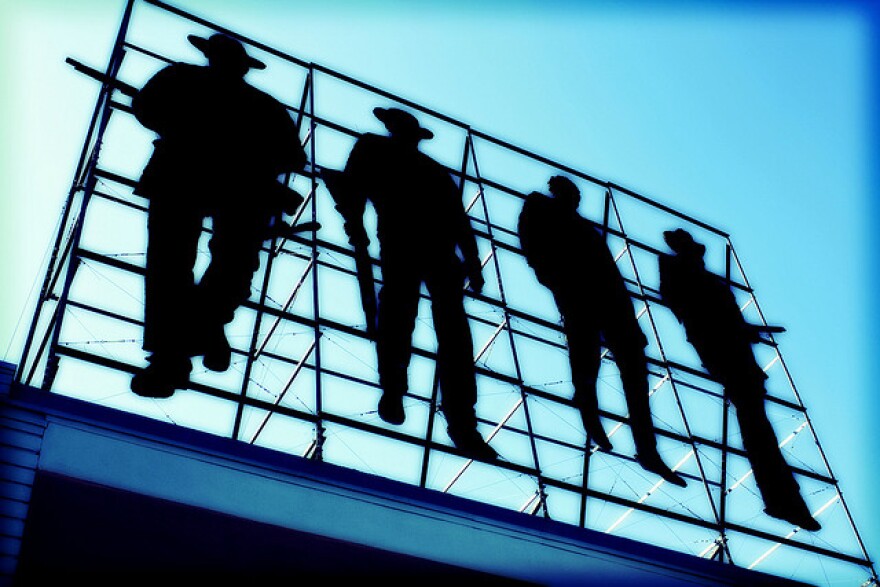 Stories like these are only possible with your help!
Your donation today keeps LAist independent, ready to meet the needs of our city, and paywall free. Thank you for your partnership, we can't do this without you.
WILD WEST: Today "Saving the LGBT Story" heads to the Autry National Center. From 2pm until 3:30pm, the center will host a discussion by archivists and experts who can talk to personal collectors about how to preserve their own personal history — photographs, documents and other ephemera — for future generations. The programis a part of the program Out West at the Autry, which recognizes the contributions of the LGBT community in the west. For more information, visit the Autry's website.
VANDALISM: Today John Divola's exhibition "Vandalism Series" opens up at LAXART, which features his work from the early 1970s. The photographs explore abandoned houses manipulated through various acts of vandalism. LAXArt is located at 2640 S. La Cienega. For more information visit the gallery's website.
ACADEMY: Today is the day that UCLA opens up the studios of its graduate students in Culver City. From 6 until 9pm, you will be able to check out the studios at 8535 Warner Drive. For more information, call (310) 825-0557 or visit the department's website.