Get Out: ArtCycle, L.A.'s 'Great Wall' and Coastal Cleanup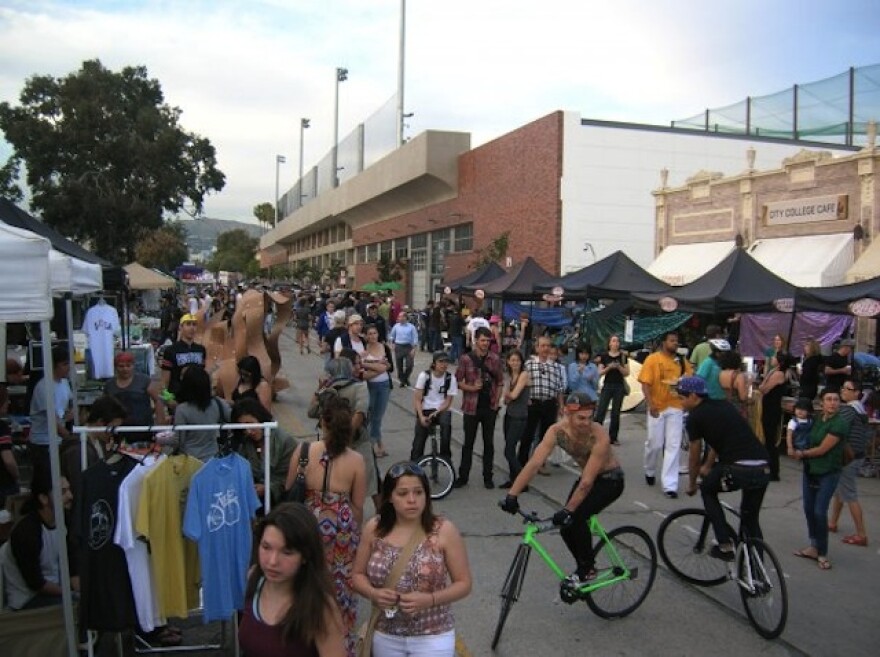 Stories like these are only possible with your help!
Your donation today keeps LAist independent, ready to meet the needs of our city, and paywall free. Thank you for your partnership, we can't do this without you.
STREETS: The third annual ArtCycle is coming to East Hollywood, promising to bring live music to the streets of L.A. without the "barricades, wristbands, thuggish security, and high ticket prices." (Ohhhhh, burn.) Santa Monica Boulevard between Vermont Ave. and Virgil Ave will be closed to traffic and open to artists, musicians, bicyclists and everyone else from 2 p.m. until 10 p.m. Some of the bands playing include Handshakes, Omar Romero, Luis and the Wildfires, Don Juan y Los Blancos, Les Blanks, Gold Fields, Robert DeLong and The Neighborhood. For more info, check out the event's site.
WALLS: Great Wall of Los Angeles isn't the longest wall in the world, but it does claim to have the longest mural. The mural showing the history of California was designed by Judith Baca back in 1976, but it's in need of a little TLC and restoration. Come help out with the restoration or admire the mural, if you've never got a chance to see it at a community picnic from 3 p.m. until 6 p.m. today The Great Wall of Los Angeles is at 1290 W. Oxnard St., Valley Glen. For more info visit SPARC's website.
COASTS: Today is Coastal Cleanup day, and there's still time to scramble to the nearest of 60 clean-up sites, which may not necessarily be on the coast. The event was started all the way up in Oregon in 1984, but California jumped on the bandwagon soon. The environment group Heal the Bay has taken the lead on cleanup efforts in Los Angeles County.