Chris Cornell Laid To Rest Next To Johnny Ramone During Private Service At Hollywood Forever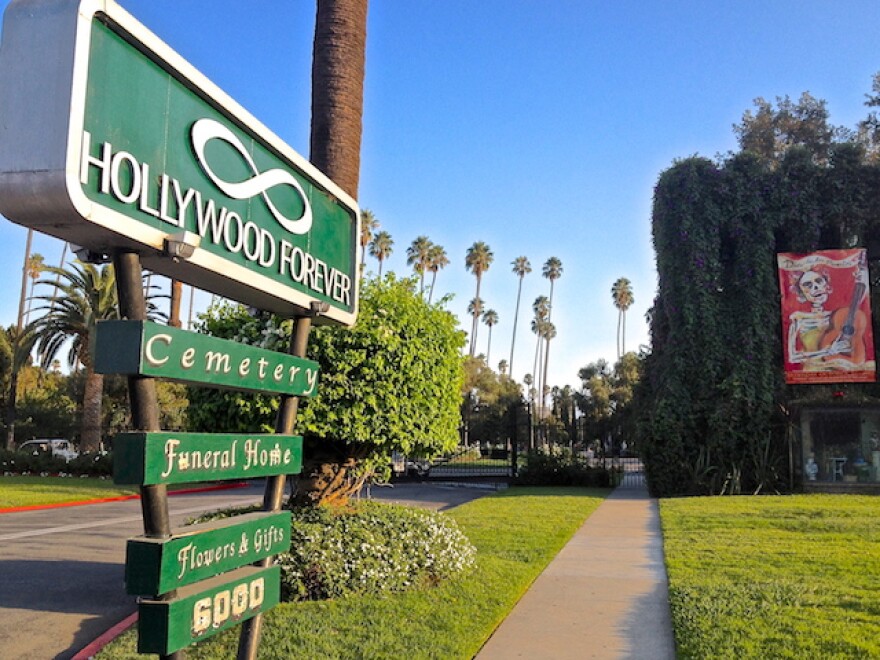 LAist relies on your reader support.
Your tax-deductible gift today powers our reporters and keeps us independent. We rely on you, our reader, not paywalls to stay funded because we believe important news and information should be freely accessible to all.
Soundgarden frontman Chris Cornell was laid to rest Friday at Hollywood Forever Cemetery in Los Angeles, a week after his death. The private service was attended by legions of rock icons, including Dave Grohl and Taylor Hawkins of the Foo Fighters, Nirvana's Krist Novoselic, Dave Navarro of Jane's Addiction, Metallica's Lars Ulrich and James Hetfield, Bush's Gavin Rossdale, Led Zeppelin guitarist Jimmy Page, Billy Idol, and Joe Walsh. Brad Pitt, James Franco and Pharrell Williams were also among those who joined Chris Cornell's widow Vicky and their two young children at the memorial.
People reports that Soundgarden music played on the loudspeakers as the black-clad mourners made their way to their seats. Guitarist Tom Morello and actor Josh Brolin both delivered eulogies at the service, and Linkin Park's Chester Bennington sang "Hallelujah," according to Billboard. Father John Bakas of Los Angeles' Saint Sophia Greek Orthodox Cathedral delivered a closing prayer.

Chris Cornell in 2011 (Photo by Jason Merritt/Getty Images)
The 52-year-old grunge icon died on May 18 in Detroit. His body was flown to Los Angeles on Sunday and he was cremated on Tuesday, according to Cornell's lawyer, Kirk Pasich.
Cornell's ashes were interred in a final resting place adjacent to that of his longtime friend Johnny Ramone, according to TMZ.
"I'm broken, but I will stand up for you and I will take care of our beautiful babies. I will think of you every minute of every day and I will fight for you. You were right when you said we are soulmates," Vicky Cornell wrote in an open letter to her late husband published by Billboard on Wednesday. "It has been said that paths that have crossed will cross again, and I know that you will come find me, and I will be here waiting."