CD Review: DJ Bitman's "Latin Bitman"
Stories like these are only possible with your help!
You have the power to keep local news strong for the coming months. Your financial support today keeps our reporters ready to meet the needs of our city. Thank you for investing in your community.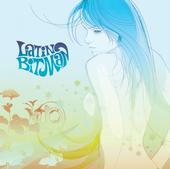 Artist: DJ Bitman
Album: Latin Bitman
Label: Nacional Records
Release Date: November 6, 2007
Listen to the track "My Computer Is Funk":

DJ Bitman is Chilean Jose Antonio "Toto" Bravo who has also gone under the name of Bitman & Roban. Latin Bitman is his second release in the US following last year's Musica Para Despues de Almuerzo and while I didn't hear that debut I really like this "sophomore" effort. You may have heard DJ Bitman's previous efforts on KCRW or on EA's FIFA 2007 video game.
At first listen DJ Bitman sounds like a Latin hybrid of Mr. Scruff and Kid Koala. He's got that fun bounciness of Scruff and some of Kid Koala's "Drunk Trumpet" scratch technique overlaying various South American and Caribbean sounds. The end result is electrified samba, latin funk and hip hop, and even a reggae tune or two. Just about all the tunes are a lot of fun I just wish there weren't as many of them "featuring" rappers as I was forced to listen to the music around them and Bitman's music is so excellent that it stands on its own. You can find more info on DJ Bitman at the Nacional Records website or his own MySpace (both listed above). As always, buy your music if you like it.