This is an archival story that predates current editorial management.
This archival content was written, edited, and published prior to LAist's acquisition by its current owner, Southern California Public Radio ("SCPR"). Content, such as language choice and subject matter, in archival articles therefore may not align with SCPR's current editorial standards. To learn more about those standards and why we make this distinction, please click here.
Who Wants Free Armani, Chanel & Clinique Products?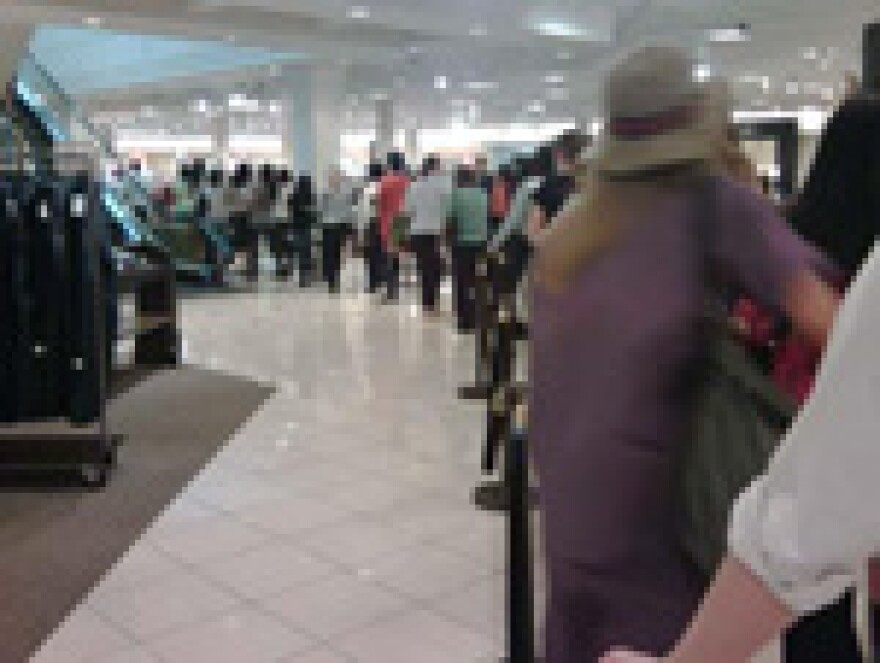 Support your source for local news!
The local news you read here every day is crafted for you, but right now, we need your help to keep it going. In these uncertain times, your support is even more important. Today, put a dollar value on the trustworthy reporting you rely on all year long. We can't hold those in power accountable and uplift voices from the community without your partnership. Thank you.
A tipster e-mail tells us... "My friend just called me from Beverly Hills and said that Barney's, Saks Fifth Ave and a few other high end stores are giving away full size bottles of expensive products due to a lawsuit against the makers of the products for over-charging customers. They walked away with full size bottles of Chanel, Armani and Clinique products! You don't have to buy anything to get the free stuff." LA shopping blog Blackburn and Sweetzer confirms this, finding that the lines on Monday--the first day of the free giveaways--were crazy. Expensive beauty products or a cup of free coffee, people just go nuts.
Donald Trump was a fading TV presence when the WGA strike put a dent in network schedules.

Pickets are being held outside at movie and TV studios across the city

For some critics, this feels less like a momentous departure and more like a footnote.

Disneyland's famous "Fantasmic!" show came to a sudden end when its 45-foot animatronic dragon — Maleficent — burst into flames.

Leads Ali Wong and Steven Yeun issue a joint statement along with show creator Lee Sung Jin.

Every two years, Desert X presents site-specific outdoor installations throughout the Coachella Valley. Two Los Angeles artists have new work on display.