Xtina Back on Top at Amoeba this week
Stories like these are only possible with your help!
You have the power to keep local news strong for the coming months. Your financial support today keeps our reporters ready to meet the needs of our city. Thank you for investing in your community.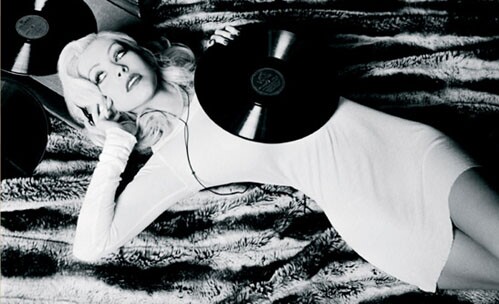 She's hot, she can sing, she can dance, and she's not married to KFed. Smartest move Christina Aguilera ever did was pull a full 180 on the trainwreck which once was her rival, Britney Spears, by doing something that Brit can't do right now: slink into a tight little dress and belt out classy hit after classy hit.
On a double album... while still being a diva with that platinum 'do and those ridiculously red lips. And that single "Ain't No Other Man" is our jam.
Kudos to lo-fi Mates of State for ranking so high on the list -- obviously affected by their well-attended Hollywood in-store last week, as they are not appearing on the Amoeba charts in the bay area.
1. Christina Aguilera - Back to Basics
2. Thom Yorke - Eraser
3. Mates of State - Bring it Back
4. Muse - Black Holes & Revelations
5. Slayer - Christ Illusion
6. Peaches - Impeach My Bush
7. Obie Trice - Second Round's on Me
8. Gnarls Barkley - St. Elsewhere
9. Silversun Pickups - Carnavas
10. Sigur Ros - Saeglopur EP
see the rest after the jump...
11. Dirty Pretty Things - Waterloo to Anywhere
12. Jurassic 5 - Feedback
13. Sebadoh - III
14. Comets on Fire - Avatar
15. Raconteurs - Broken Boy Soldiers
16. Wolfmother - Wolfmother
17. Hot Snakes - Thunder Down Under
18. Kaki King - Until We Felt Red
19. Ani DiFranco - Reprieve
20. Tool - 10000 Days
21. Knife - Silent Shout
22. Zero 7 - Garden
23. Living Legends - Legendary Music 1
24. Oh No - Exodus into Unheard
25. Band of Horses - Everything All the Time