Workout Wednesday: Flag Football
LAist relies on your reader support.
Your tax-deductible gift today powers our reporters and keeps us independent. We rely on you, our reader, not paywalls to stay funded because we believe important news and information should be freely accessible to all.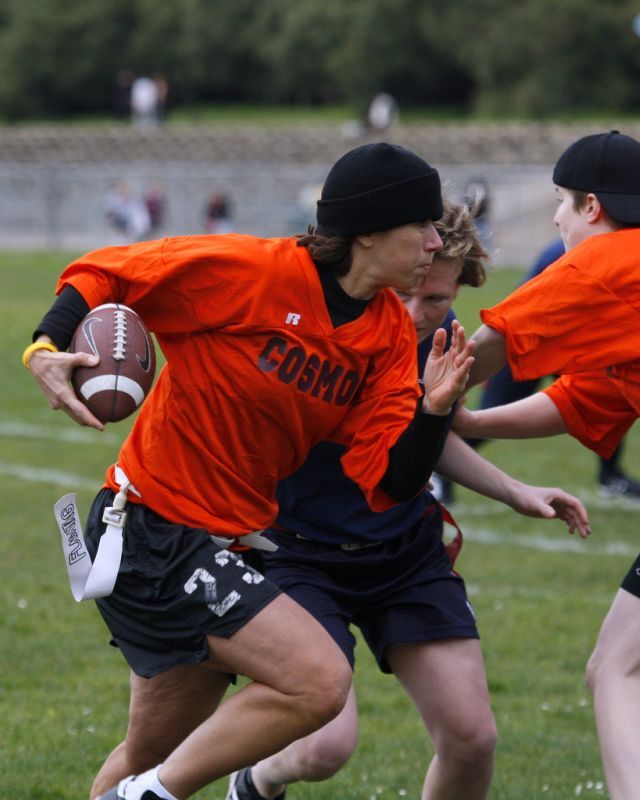 It's almost football season! Players are returning to camp, refusing to return to camp, and negotiating contracts as sports bars order extra supplies of wings and beer and hire hotter waitresses.
What can you do to celebrate this great American tradition and join in the festivities? Join a flag football team, of course, and get your own game started!
One of the biggest leagues in Southern California is Top Gun Flag Football. It's a 5-on-5 league, with a maximum of 12 players to a team and a minimum of four players each game. Players can form their own teams, or sign up as an individual and get put on a team.
Games are played in parks throughout the Valley and all the way down to San Diego.