This is an archival story that predates current editorial management.
This archival content was written, edited, and published prior to LAist's acquisition by its current owner, Southern California Public Radio ("SCPR"). Content, such as language choice and subject matter, in archival articles therefore may not align with SCPR's current editorial standards. To learn more about those standards and why we make this distinction, please click here.
Why I Want to See LA
Our June member drive is live: protect this resource!
Right now, we need your help during our short June member drive to keep the local news you read here every day going. This has been a challenging year, but with your help, we can get one step closer to closing our budget gap. Today, put a dollar value on the trustworthy reporting you rely on all year long. We can't hold those in power accountable and uplift voices from the community without your partnership.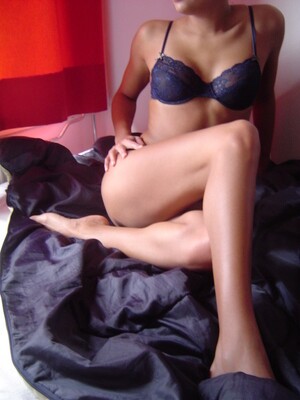 Part of an on-going series of posts by people who have never been to our fair city but who want to. This is what they think of when they daydream about LA, this is what they think it's all about.
by JustAGirl, 27, Holland
When I think of LA and I have to tell you what comes to mind first I'd say LA is you. After that I think of sun and, it pains me to admit this, I think of Baywatch. I've never been to LA so all I know about it is what I've seen on TV and I was a fan of that series a long time ago. The embarrassment doesn't stop there because I actually thought the guy playing Edie was cute and I had a big poster of him on my wall when I was growing up. It's sad but true.
After Baywatch there's the L Word. More television, yes I know, but TV, music and movies are what brings LA into my life at this point. Los Angeles is quite far away, you know? I loved Boyz N the Hood, yes it's a bit old but I still remember it was set in LA. Mulholland Drive comes to mind but only because I remember the big Hollywood sign made an appearance in it. Can't think about Los Angeles without mentioning the big ass sign.
Then there's the Walk of Fame, which I'm guessing is full of tourists going "Oh look! That's Muhammad Ali! And that's Keanu Reeves over there!"
I don't know any famous LA buildings. Are there any?
I should also mention the Red Hot Chili Peppers and how I listened to Blood Sugar Sex Magik a lot during high school. If it weren't for 'Under the Bridge' I wouldn't have known they're from Los Angeles.
I was just telling my friend Oz what I was writing about and she says I should mention David LaChapelle's Rize too and that krumping and clowning is from LA, but I haven't watched that movie yet and now she's looking at me with her jaw dropped so I guess I should go and see it.
JustaGirl blogs at hitthejagspot.com
Cruise off the highway and hit locally-known spots for some tasty bites.

Fentanyl and other drugs fuel record deaths among people experiencing homelessness in L.A. County. From 2019 to 2021, deaths jumped 70% to more than 2,200 in a single year.

This fungi isn't a "fun guy." Here's what to do if you spot or suspect mold in your home.

Donald Trump was a fading TV presence when the WGA strike put a dent in network schedules.

Edward Bronstein died in March 2020 while officers were forcibly taking a blood sample after his detention.

A hike can be a beautiful backdrop as you build your connection with someone.