Stories like these are only possible with your help!
Your donation today keeps LAist independent, ready to meet the needs of our city, and paywall free. Thank you for your partnership, we can't do this without you.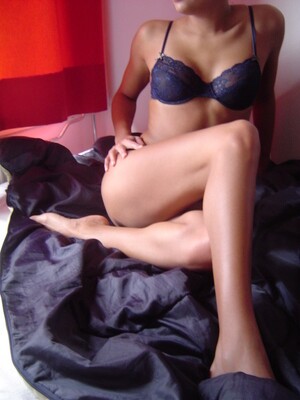 Part of an on-going series of posts by people who have never been to our fair city but who want to. This is what they think of when they daydream about LA, this is what they think it's all about.
by JustAGirl, 27, Holland
When I think of LA and I have to tell you what comes to mind first I'd say LA is you. After that I think of sun and, it pains me to admit this, I think of Baywatch. I've never been to LA so all I know about it is what I've seen on TV and I was a fan of that series a long time ago. The embarrassment doesn't stop there because I actually thought the guy playing Edie was cute and I had a big poster of him on my wall when I was growing up. It's sad but true.
After Baywatch there's the L Word. More television, yes I know, but TV, music and movies are what brings LA into my life at this point. Los Angeles is quite far away, you know? I loved Boyz N the Hood, yes it's a bit old but I still remember it was set in LA. Mulholland Drive comes to mind but only because I remember the big Hollywood sign made an appearance in it. Can't think about Los Angeles without mentioning the big ass sign.
Then there's the Walk of Fame, which I'm guessing is full of tourists going "Oh look! That's Muhammad Ali! And that's Keanu Reeves over there!"
I don't know any famous LA buildings. Are there any?
I should also mention the Red Hot Chili Peppers and how I listened to Blood Sugar Sex Magik a lot during high school. If it weren't for 'Under the Bridge' I wouldn't have known they're from Los Angeles.
I was just telling my friend Oz what I was writing about and she says I should mention David LaChapelle's Rize too and that krumping and clowning is from LA, but I haven't watched that movie yet and now she's looking at me with her jaw dropped so I guess I should go and see it.
JustaGirl blogs at hitthejagspot.com