Who Should I See on Sept. 5 - The Grates or Kinky
LAist relies on your reader support, not paywalls.
Freely accessible local news is vital. Please power our reporters and help keep us independent with a donation today.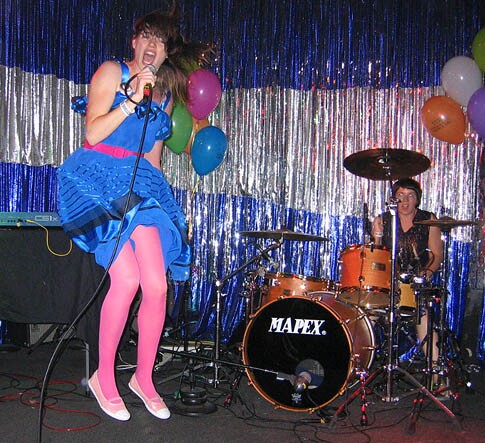 Dear LAist,
I know you're all over The Grates, but are you familiar with Kinky? I have been asked by two different boys today to see each of these shows. I don't know what to do. AHHHHHHH.
- P. Hilton
Dear Perez,
Yes it's true we're down with the Grates, but the good news is that even though the Grates play at Cinespace on that Tuesday, 9/5 (by the way, you're quite an organized and well-planned-out person, my God!) - they also just announced another show on Wednesday at Spaceland with The Like. So you can groove to Kinky at the Wiltern Avalon on Tues and rock to the ladies on Wedesday.
Only problem with that is Deerhoof is over at the Troubadour on Wednesday, so, you know, like... whatever.
Speaking of Kinky - LAist will be interviewing them tomorrow morning, anything you'd like for us to ask them while we're got em on the horn?
Grates tourdates after the jump