Wake Up Tomorrow to Angels
Stories like these are only possible with your help!
Your donation today keeps LAist independent, ready to meet the needs of our city, and paywall free. Thank you for your partnership, we can't do this without you.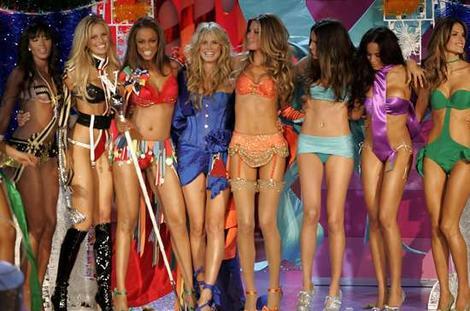 Because of terrible weather - and bad vibes, GA - today's Angels game against the Boston Red Sox was canceled.
Unfortunately, because of the Boston Marathon, tomorrow's game is scheduled to begin at 10am local time, which is 7am for you, me, and whatever Angel is still on West Coast time.
Which means instead of tuning into the Today show or Howard Stern on radio, you might wanna wake up with the Angels on Fox Sports West.
Yes, they're not as easy on the eyes as the Victoria Secrets Angels, pictured, but a little live baseball while you're toasting your bagel is a sure way to avoid the Mondays.
AP photo from 2005